The official Wii U GameCube Controller Adapter is a rare and peculiar beast. Only useful for one game on the system, Super Smash Bros. for Wii U, it doesn't even work in the console's Wii mode; yet despite this it was highly desired when it launched alongside the game. For dedicated players of the brawling series the GameCube pad is the optimal option, yet stock levels simply were not high enough. Nintendo's denied that it's discontinued, but there haven't been enough units in stores.
Third-parties have stepped into the breach, with the Mayflash adapter seeming to sell rather well, and now there's a new challenger - the KELUX GameCube Controller Adapter for Wii U.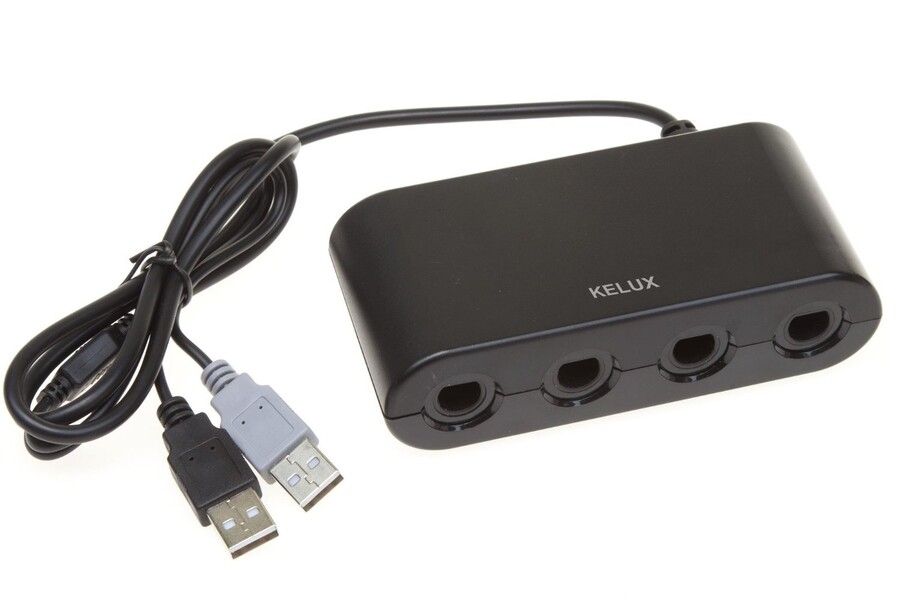 Unlike the angular Mayflash model, this option is pretty much a spitting image of the official rounded design, once again offering four ports and using two USB slots. It's notably also in stock on Amazon in multiple territories, while the Mayflash equivalent is currently awaiting an admittedly close restock in the US. It's also undercutting its rival by $5 by coming in at $34.99, while there's also a lower price on Amazon UK.
As for the official model, it's typically still out of stock in most places, or being sold at a ludicrous premium by smaller traders. These third-party options are certainly an attractive option as a result.
Have you picked up a third-party GameCube Controller Adapter, or are you still tempted to do so? Let us know.
[source gonintendo.com]