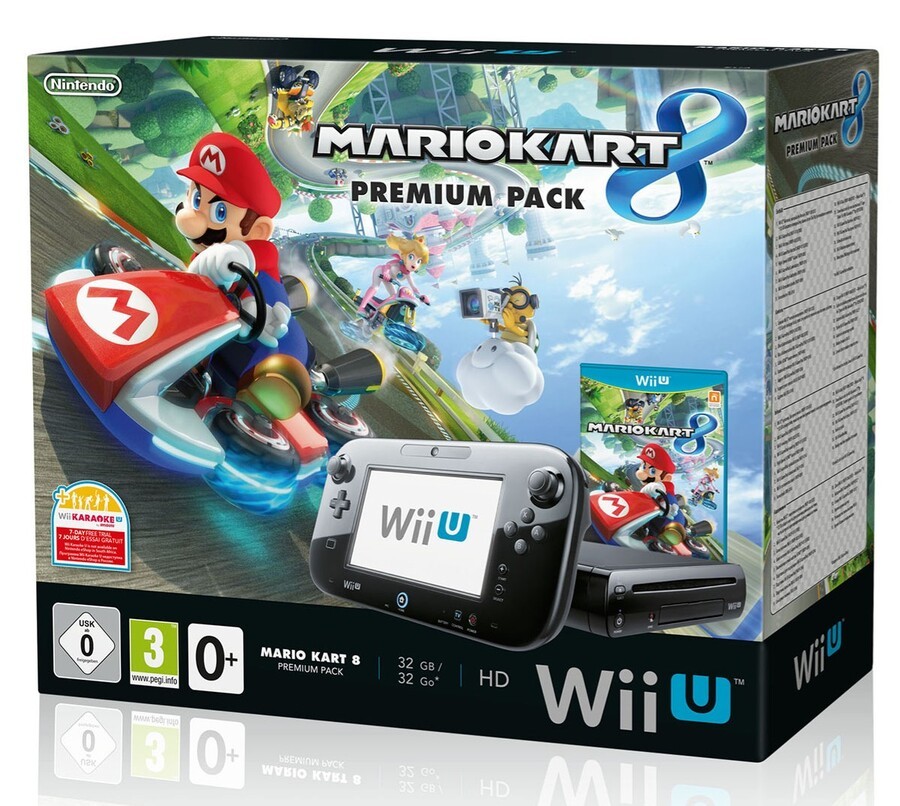 With Wii U hardware sales generally struggling, certainly in comparison to fellow 'current gen' rivals PS4 and Xbox One, we've often seen retailers slashing prices to shift stock. This certainly happens a lot in the UK, where brief promotions offer tempting opportunities for those yet to take the plunge.
In a year with a host of exciting releases on the system, the latest bargains should certainly get the attention of Nintendo fans in the UK. Both Amazon UK and Tesco Direct have dropped prices on the Mario Kart 8 and New Super Mario Bros. U / New Super Luigi U bundles to £189.00, and there's still stock at the time of writing - these are Premium Packs with those games, so it's the 32GB black Wii U as opposed to the white 8GB version; it's the latter that's typically sold at major discounts.
In addition, Tesco Direct has various 3DS and 2DS deals currently running.
3DS Ice White - £59
3DS XL Black / Silver - £99
2DS White & Red - £49
Red 2DS + Pokemon Omega Ruby - £79
Black and Blue 2DS + New Super Mario Bros. 2 - £79
Are any of these Wii U or 3DS deals tempting you in the UK? Let us know.
Thanks to all that sent these in.
Note: For those unsure, 'flogging' in this context is British slang for selling cheaply, trying to shift stock etc!