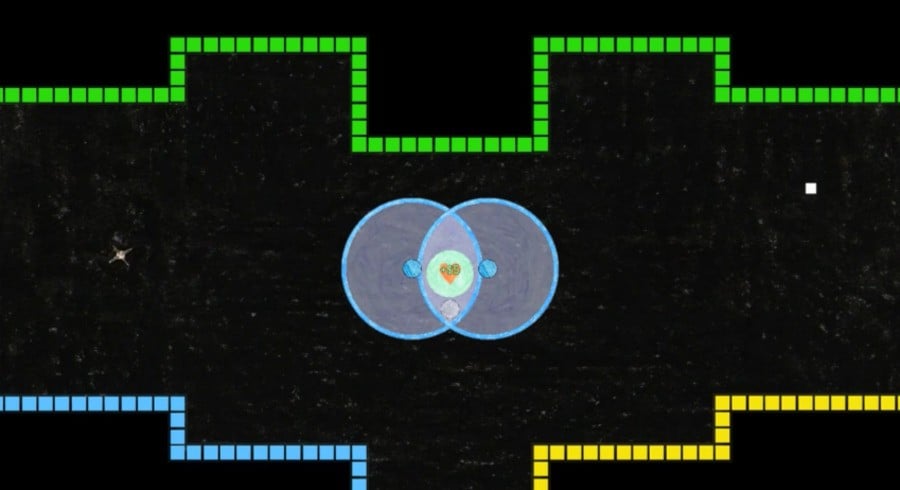 2014 brought a host of first-time developers to the Wii U eShop, particularly through the Nintendo Web Framework. This has often only been the case in North America - however - with a number of these projects not being localised to Europe, in all likelihood due to costs related to ratings and localisation for the region.
There will be another Web Framework game arriving in the region soon, however, with ZeNfa Productions revealing to Nintendo Life that it's bringing ZaciSa: Defense of the Crayon Dimension! to the region. This is an expanded and improved version of ZaciSa's Last Stand, and the goal is to release in late March - due to its delay in reaching Europe it'll have a special launch discount at a provisional €1.49 / £1.19, with the target price beyond that of €2.99 / £2.49.
The studio is promising more content and a series of improvements in this new release of the tower-defence title, with some details below.
There'll be 12 maps, six more than in the NA original - some will feature multiple bases to defend
Special cross-over maps - one for PING 1.5+ and another for BLOK DROP U
Three different modes, Hard, Easy and Endurance - the latter sees you take on endless waves
Local and online leaderboards
Local co-op, in which players with remotes can control drones to conquer the map
BLOK DROP U map has special co-op in which Wii Remotes are used to remove blocks from the screen
60 frames per second gameplay
You can see a trailer for ZaciSa: Defense of the Crayon Dimension! below.
Those with the game in North America will see these features added as an update, with a target of late February for its arrival.
When we reviewed the North American release we were fairly critical of a lack in variety and content, complaints which seem to be getting addressed - to a degree - for the European arrival and update.
Are any of you in Europe planning to give this a try at a budget price, or are you in North America and looking forward to the updates? Let us know.