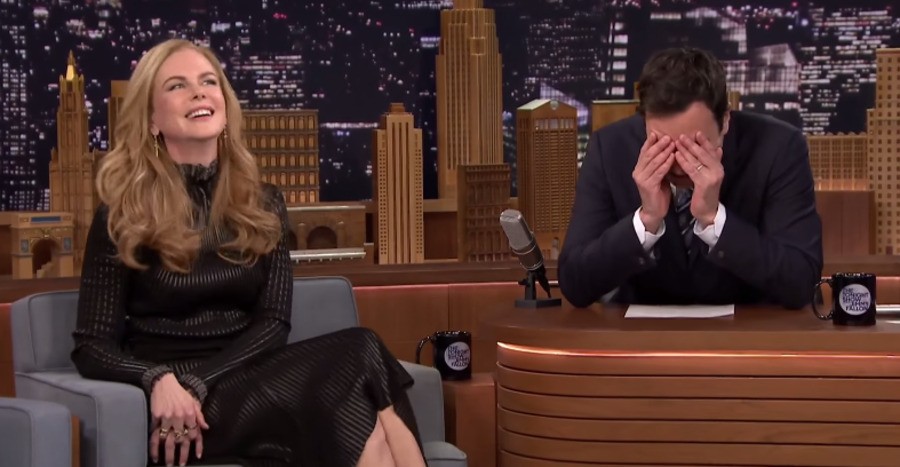 Today, Jimmy Fallon is a successful comedian, actor and producer, and the current host of The Tonight Show -- but he wasn't always so smooth an operator.
During his recent interview with Hollywood star Nicole Kidman, it was revealed that the two met many years ago and that Fallon missed out on the chance to date the famous actress because he "wasn't interested" and was seemingly more concerned with lazing around his apartment and playing video games.
You can watch the segment below, which is almost ten minutes long but well worth sticking with -- Fallon's realisation that he almost dated one of the most famous faces in the world effectively de-rails the entire interview, with amusing results.
To make the situation even more funny, Nintendo of America picked up on the *Super Mario* reference in the interview and attempted to console the talk show host:
We sure hope that game of Mario Bros. was worth it, Jimmy.
[source gonintendo.com]