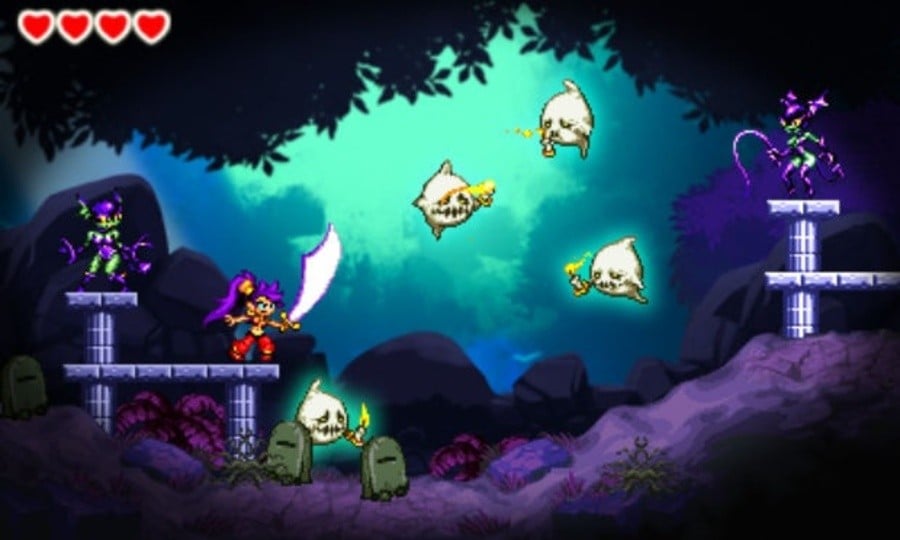 The last we heard from WayForward about the PAL localisation of Shantae And The Pirate's Curse was in December with the announcement that the title had been delayed until early 2015.
With the New Year now here, WayForward has delivered on its promise, announcing that the latest entry in the Shantae series for both the Wii U and 3DS eShop will arrive in Europe, Australia and New Zealand on 5th February, with a special update that utilises the New 3DS controls also in the pipeline.
To thank dedicated PAL fans for their patience, WayForward is also enabling a cross-buy offer for the Wii U and 3DS versions of Shantae And The Pirate's Curse. If you buy one version of the game, you can get the second for 50% off. This offer is exclusive to PAL regions, and will not be available in the US.
If you're located in any of the above-mentioned PAL areas, let us know in the comments if you'll be double-dipping with the exclusive cross-buy offer.
[source twitter.com]