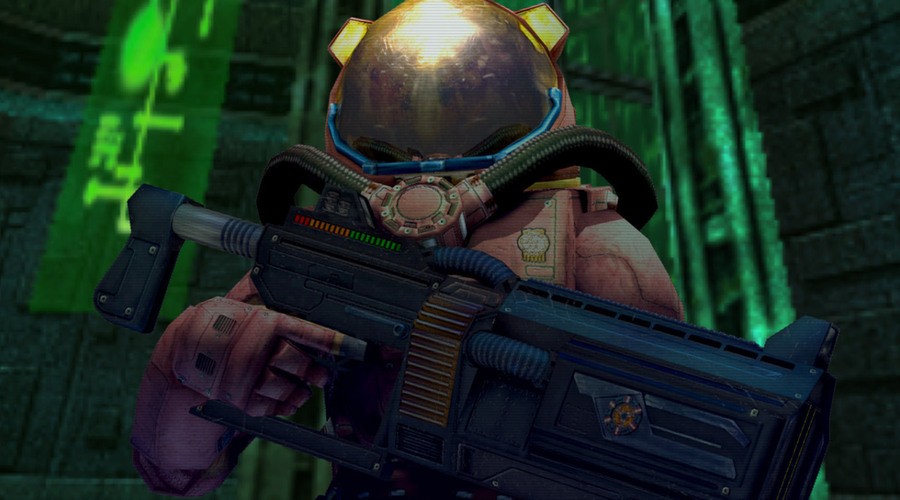 Fans of Earth's largest natural satellite - and the horrifying secrets contained within - will have plenty of reason to celebrate this coming February. Just before the moon is torn from the sky by a malevolent spirit, Renegade Kid will be releasing the final three parts of its Sci-Fi shooter Moon Chronicles in one fell swoop.
Landing in the North American 3DS eShop on February 5th, the remaining episodes will continue Major Kane's journey into that mysterious lunar hatch, and further explore the delightfully cheesy conspiracies touched upon in the original.
We praised Episode One for its selection of control options and a silky-smooth framerate, which accomplished the always-impressive feat of delivering a solid first person shooter experience on a handheld.
As before, episodes 2, 3, and 4, will only be available in North America at the time of writing, with each separate episode costing $4.50. Due to the nature of this simultaneous release however, all three will also be available for purchase with a season pass of sorts, which bags you all three for the discount price of $9.00.
Keep in mind - players who already own Episode One will need to download the recent update before purchasing any new episodes. As for Europe, Renegade Kid has previously announced plans to bring all four episodes to the region as one complete download - we'll keep you posted on its progress.
Are you ready for the month of the moon? We'll be donning our space suits for a review once the new episodes launch, but until then feel free to howl with excitement in the comments below!