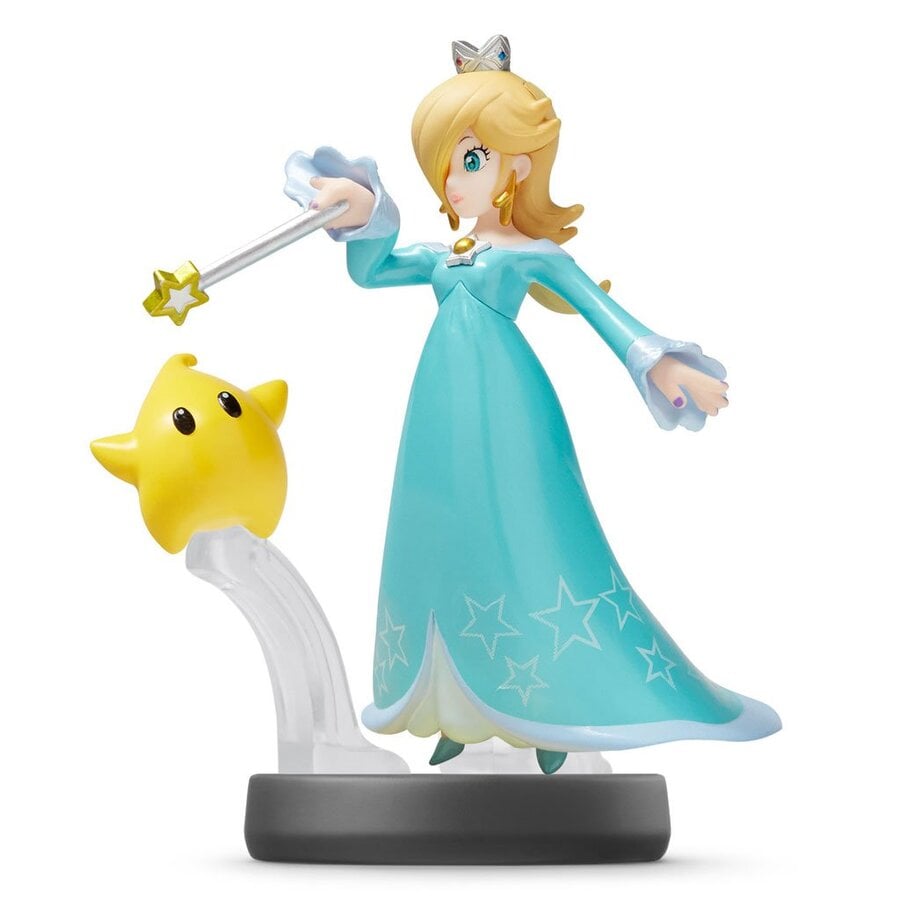 Wave three of the Super Smash Bros. amiibo is almost upon us, arriving in Europe on 23rd January and North America on 1st February, but we've just been reminded that - while they're lovely in principle - actually getting hold of these figures is a challenge in itself.
A member of the Nintendo Life team has just been informed that his Rosalina amiibo pre-order - with GameStop in Ireland - has been cancelled, with the following being an excerpt from the email.
Due to unforeseen circumstances, Nintendo advised us late yesterday evening that we will not be receiving this product.

The Rosalina figure is the only product affected regarding the Amiibo orders. Any customers that have multi orders will receive the remainder of the order.

This has now resulted in a lot of orders including yours been[sic] cancelled and refunded.
It seems Rosalina in particularly difficult to find, with the exclusive retailer in the US - Target - not currently taking more pre-orders. In the UK, meanwhile, this toy isn't available for pre-order (any more) at major retailers such as Amazon and GAME.
In the broader sense there are more problems for the upcoming wave of eleven figures. At the current time Amazon.com isn't accepting pre-orders on a range of the upcoming figures, likewise with GameStop US, Best Buy is sold out online for eight of the upcoming toys, while Toys 'R' Us are offering no pre-orders at all and only 12 figures for sale. The situation is better in the UK for a number of the upcoming toys, though depending on the retailer figures such as Shulk, Mega Man and King Dedede have inconsistent availability.
It's a case of New Year, same problems, it seems, with some of the upcoming wave being particularly tricky to find. As for the late Rosalina pre-order cancellations by GameStop in Ireland, that's particularly disappointing as it'll be hugely difficult to source another.
Have you had any problems pre-ordering the next wave of amiibo? Let us know.