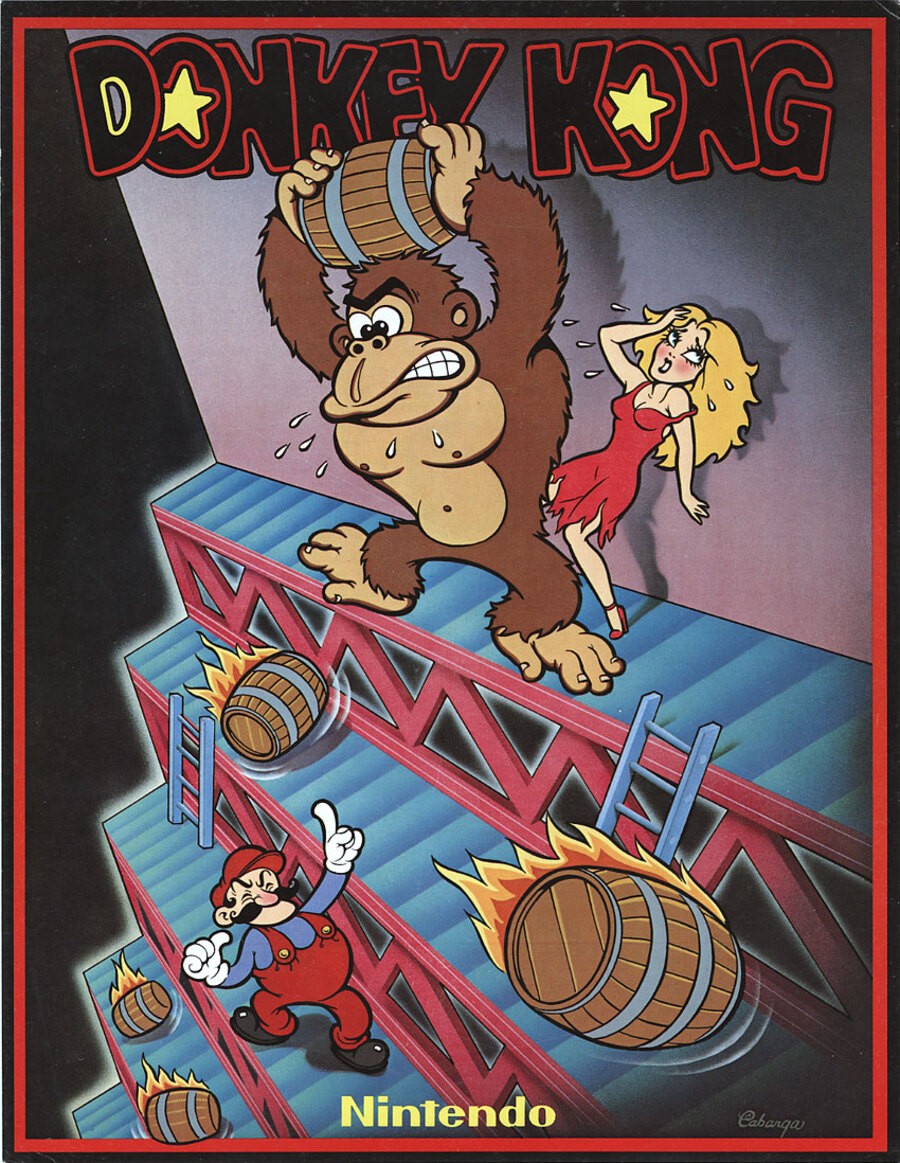 If you're under a certain age you may have never - and it pains us to say it - been to a proper arcade out in the wild. The few that remain are often a shadow of the good old days, and it's understandable; why pay over-the-odds to play a game for a few minutes when we can fire up powerful consoles at home? Of course home doesn't have sticky floors - unless you're rubbish at cleaning - and the same vibe, but those might be the words of an over-nostalgic old man.
Nevertheless, it's important to remember that Nintendo, and a host of other companies still prominent in the games industry, made their breakthroughs and a lot of money from arcades. Nintendo was a bit of an also-ran in the arcade space until Shigeru Miyamoto produced Donkey Kong, which brought significant success and arguably pushed the company onto its course of being a powerful force in gaming - arcades really mattered.
A list of the highest grossing arcade machines posted on USGamer is a fascinating read, then, as it gives an insight into the big winners across a couple of decades. As you can see below DK's big arrival makes the top 10, while number one isn't particularly surprising.
10. Donkey Kong
9. Mortal Kombat
8. Mortal Kombat II
7. Asteroids
6. Defender
5. NBA Jam
4. Ms. Pac-Man
3. Street Fighter II / Champion Edition
2. Space Invaders
1. Pac-Man
While Pac-Man is still a prominent figure and Bandai Namco's mascot - including a recent appearance in Super Smash Bros. - he's not the dominant figure he once was. It's easy to forget how powerful the brand was in the arcade's heyday, and estimated revenue up to 1990 (for the arcade game) is a monstrous $3,500,000,000, which doesn't even account for inflation.
We recommend reading through the whole article, but let us know what you think of the list. As a bonus we've included the simply awesome ad for Mortal Kombat, when gaming was even more real.
[source usgamer.net]