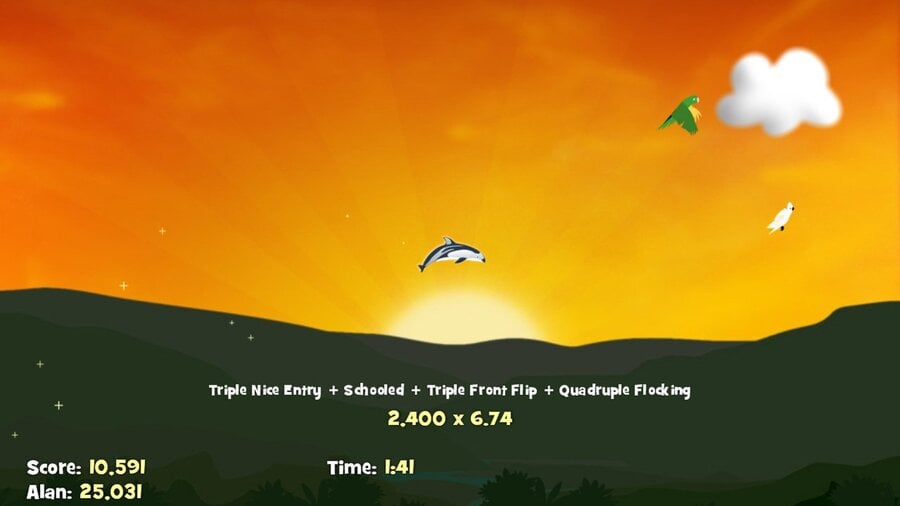 Dolphin Up was expected to wash up on the Wii U eShop last year, and in the end, never arrived.
After being lost at sea for several months, the title's publisher, Rawkins Games, has now revealed Dolphin Up will be released in North America next month, on 5th February.
As originally reported, Dolphin Up for Wii U is a successor to the free PC browser-based game, Dolphin Olympics, and an enhanced version of the original Dolphin Up mobile game available on iOS, GooglePlay and Amazon. The Wii U version will include extras such as Miiverse integration, a new level (Jungle Valley), and a new playable porpoise (the Pacific White Sided Dolphin).
The core gameplay revolves around performing tricks, maintaining momentum, and gradually building up to even more fantastical leaps and combos across a variety of environments. Online leaderboards also add to the addictive and competitive nature of the title.
If you're located in North America, let us know in the comments if you're interested in picking up this Wii U eShop title on release.
Thanks to Ryan Millar for the tip!
[source rawkins.com]