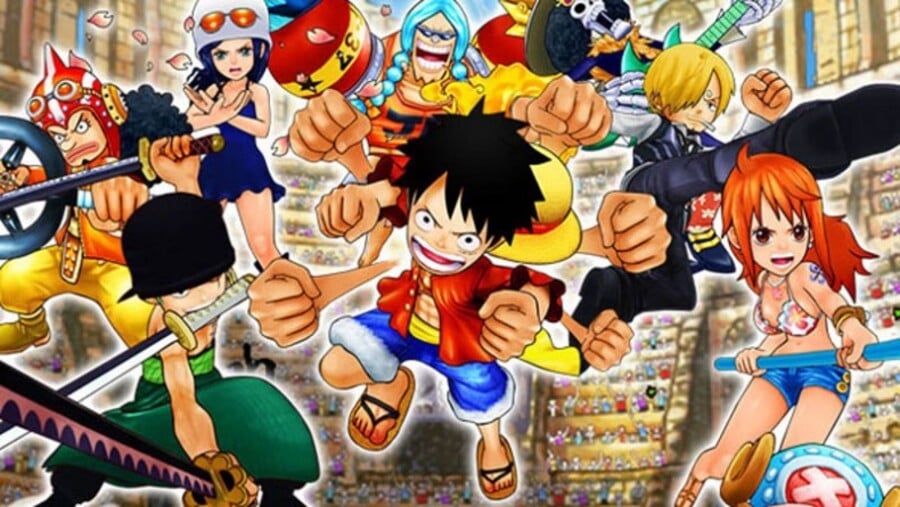 It has been revealed that Namco Bandai is bringing amiibo support to its 3DS title One Piece: Super Grand Battle! X.
This is the second Namco Bandai title to showcase connectivity with Nintendo's new "toys to life" range, with Ace Combat: Assault Horizon Legacy Plus already confirmed.
The scan shown below — taken from Jump magazine — shows characters from the game dressed in various Nintendo costumes.
There's still no word on whether or not this title will be making its way outside of Japan, but previous One Piece titles have a good history of getting localised.
Thanks to Tulio for the tip!
[source nintendoeverything.com]