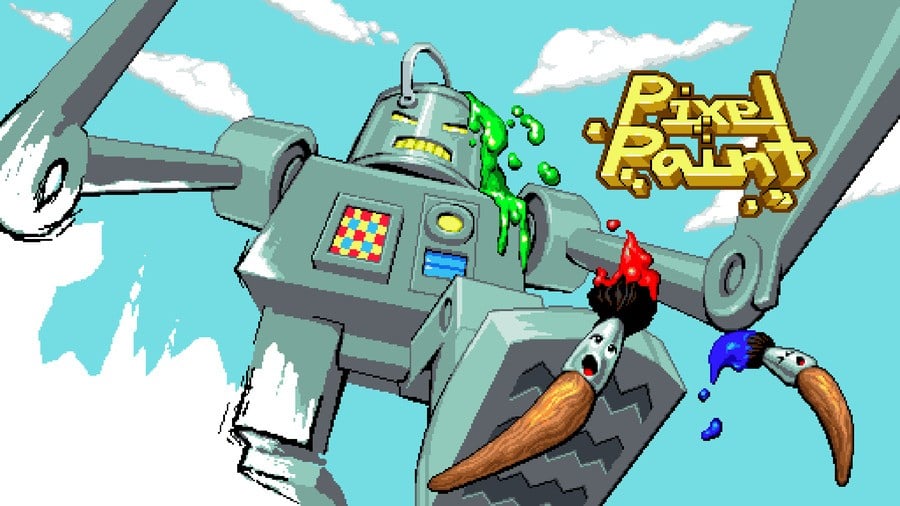 If you've ever wanted a tool outside of a regular computer program to assist you with the recreation of retro pixel art, then Pixel Paint – brought to you by developer and publisher Two Kernel Connection – might just be the game for you.
Due out on the North American Wii U eShop on 30th October for the price of $3.99, Pixel Paint draws inspiration from the current crop of pixelated indie games, and retro classics of yesteryear.
Players will be able to base their creations on past and recent games, or create something entirely new. To assist this process, Pixel Paint includes colour palettes from some of the biggest retro systems, the ability to change brush size and shape, cut/copy/paste features, colour picker, fill colour, and replace colour options.
All of these features are supported by the intuitive GamePad control scheme, and you can also use Miiverse to show your creations to the world.
View the trailer below, and let us know if you'll be downloading Pixel Paint from the Wii U eShop later this week. As for gamers outside of NA, we'll be on the lookout for a local release date for your region in the near future.
[source twokernelconnection.com]