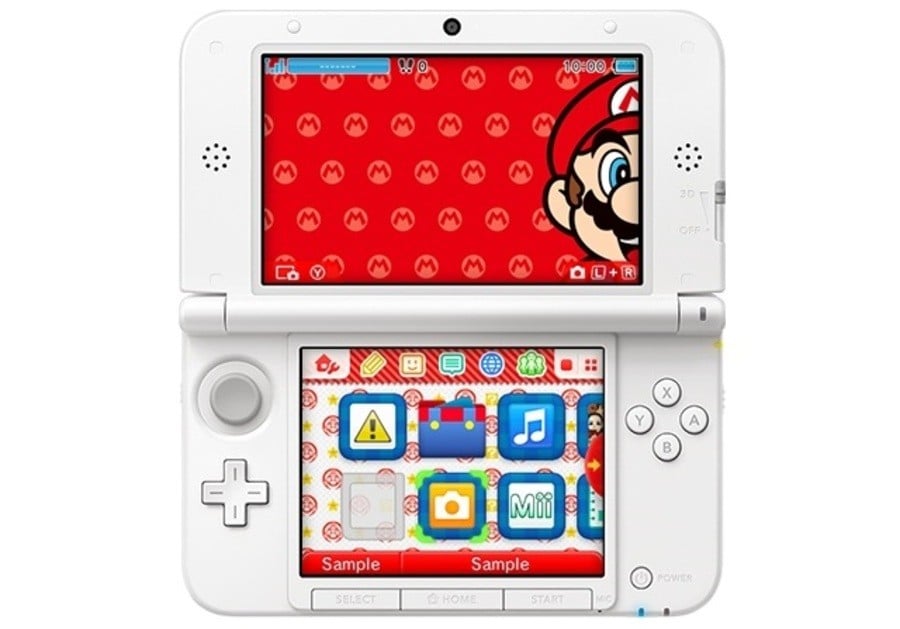 The hotly anticipated 3DS System Update introducing HOME Menu themes has gone live across Europe and North America. Version 9.0.0-20 (add an E or U to the end of that depending on where you live) allows 3DS owners to use themes to customise both the design and sounds of the HOME Menu. Additionally, this latest update activates the new Theme Shop, and as a bonus enables screenshots of the 3DS HOME Menu to be taken; the eShop has also been updated, improving navigation, while there's also a Nintendo 3DS Image Share shortcut button.
The official changelog is below:
Users can now use themes to customize the design and sounds of the HOME Menu
Five themes are pre-installed and additional themes can be purchased from the Theme Shop
Themes can be changed by using settings located within the HOME Menu settings
A feature has been added that allows users to capture screenshots of their HOME Menu
The Nintendo eShop Title Information page has been updated to provide easier access to any available videos, demos, user reviews, and other information
Of course, it would not be a proper system update without further improvements to overall system stability, and this is exactly what Nintendo has done — minor adjustments to enhance the overall user experience are included. Now that's some sweet, sweet stability.
Prices and themes may vary from region to region, and there are currently three levels of theme pricing available. This includes free transactions, along with two levels of paid transactions — in UK prices these are £0.89 for basic themes and £1.79 for Nintendo designs.
Let us know in the comments if you'll be purchasing any of the themes now available from the Theme Shop, are waiting for the Animal Crossing: New Leaf designs set to release at the end of October as part of a weekly updated line-up, or are perhaps holding out for the release of the New 3DS so you can match up a design with one of the easy-to-use interchangeable faceplate covers.
Thanks to Ryan Millar for the heads up!
[source en-americas-support.nintendo.com]