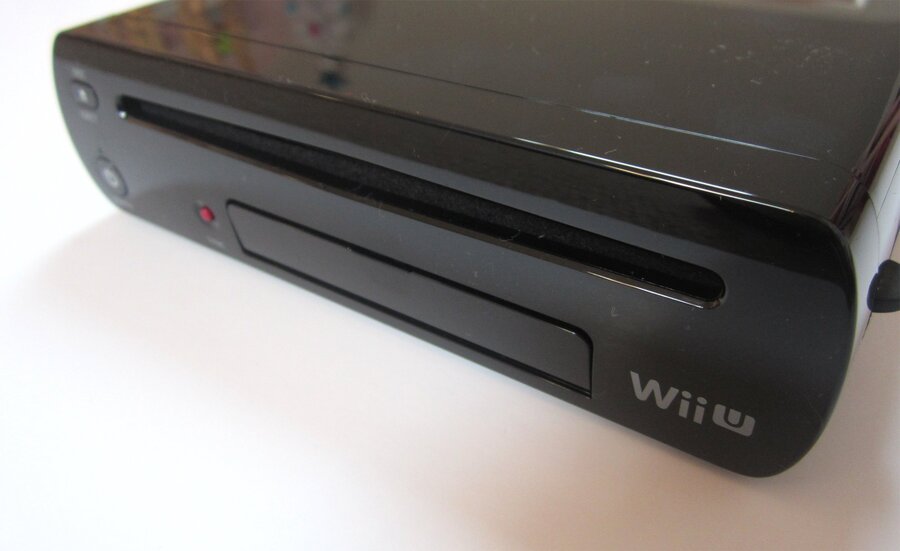 When the Wii U was launching in late 2012, Nintendo of America President Reggie Fils-Aime did his job; he kicked in with full PR-nonsense in his statements and predictions. The focus in that time — in multiple territories — was to talk up the system as a console for the 'hardcore', in which case the term meant those that prioritise and love releases such as Call of Duty, Fifa and titles of that ilk. There were attempts to show how the GamePad's second screen could improve those experiences — it can, though doesn't get the chance any more — and there was even talk of the Wii U's raw power.
Now, this is Nintendo Life, and we'd argue that the system has enough power to do the job for exceptional games; the content already on the system proves that. Yet if you're arguing the Wii U has the raw graphical processing power to rub shoulders with PS4 and Xbox One, then you're factually off the mark. There's no shame in that, however, as Nintendo has its own priorities and ways to excite gamers of all types. The company clearly realises this, as talk of winning over that narrow definition of 'hardcore' disappeared rapidly in early 2013; the loss of various multi-platform franchise shows that the ship has sailed.
All of that is obvious, so perhaps it's time to address the reality; Wii U can simply aspire to the same role in the living room as Wii. That role is one of a fun gaming system with unique games — whether for families settling down for a few Mario Kart 8 races, some mini-game shenanigans or solo gamers diving into exclusives or download experiences, there is plenty to do. Yet the list of enticing big name third-party games skipping Wii U gets ever longer and will continue to grow; so far, so like the Wii.
Part of what's changed since Wii, from Nintendo's perspective, is that the Wii U's concept hasn't generated enough sales and the big N is having to produce more unique content itself or in closer relationships with third-parties. The Wii benefited from a delightfully diverse library in its first four years, in particular, as developers and publishers jumped on board to utilise its unique controller and that wave of hype and sales; there was plenty of garbage cashing in, but also some absolutely unique gems. Those games still exist and will arrive in some numbers, but we'll likely see less of them. As we've argued plenty of times, however, there are already a number of excellent exclusives on the system, and as more arrive that will only help to tempt more to take the plunge.
So we come to 'second system syndrome', in which Nintendo's box of treats may be in its best light when it's one of two sitting under the TV. That name doesn't have to be a negative, and the Wii U doesn't have to be the number two console — it could be the first in that arrangement. That's the case for this writer, yet as this generation progresses there's too much that'll pass Nintendo's system by — franchises such as Batman and Metal Gear Solid could be more spectacular than ever before, along with others. It goes both ways though, and it feels almost inconceivable to go through a generation without enjoying Super Smash Bros. for Wii U and the new Legend of Zelda, among various others. There'll be exclusives across all sides, while there's also the fact that the ever diverse download market is best enjoyed with multiple store fronts available.
The Wii was the first choice for some last generation, and the Wii U will be again for a number in this generation, yet there's an inevitability that eyes often drift towards the offerings on other systems; dedicated Nintendo gamers may contemplate a PS4, One or even a gaming PC, while the heads of others may be turned by Nintendo's exclusives. The challenge for the big N is securing that audience across the spectrum; we'll see families targeted this Holiday season that are looking for a new home console that's also affordable, while more core efforts will be marketed towards experienced gamers that find it tough to avoid the allure of Nintendo's games. As sales figures show, plenty have resisted, but the company's commendable commitment to the system ensures that, at least until the close of 2015, there'll be plenty of unique experiences to add to the library and make the Wii U a must have.
Is the Wii U enough on its own, making this multi-console ownership talk a red herring? We're not sure it is, but there's a fair argument that says not buying a Wii U this generation would mean missing out on too many world-class games. That's what Nintendo is banking on, while amiibo will also tap into nostalgia in a big way. With Sony and Microsoft also showing keen pricing strategies, it'll be no surprise to see bundles and a sneaky fall in general prices once again place the Wii U in Wii territory in the coming year — a purchase that becomes harder to resist as the months drift by.
It's a matter of accumulation of must-have games for Nintendo, Sony and Microsoft, and in those stakes the Wii U has a decent chance of becoming ever more of a must-own console later this year and through the next. It won't achieve that magic 100 million sales mark of Wii, and will be lucky to get close, but it may be a reasonable, modest — and more importantly profitable — success yet; like its predecessor it may have to do so without 'owning' too many living rooms on its own.
Let us know what you think on this topic, and below is a poll revisiting the question of what consoles you own or plan to own in this generation.
Do you own or plan to own more than one console this generation? (792 votes)
Nope, just Wii U for me

36%

Yes, a Wii U and PS4

30%

Yes, a Wii U and Xbox One

6%

Yes, a Wii U and PC

23%

No Wii U for me yet, but I will own one

4%

I don't plan to own a Wii U at any point

2%
Please login to vote in this poll.