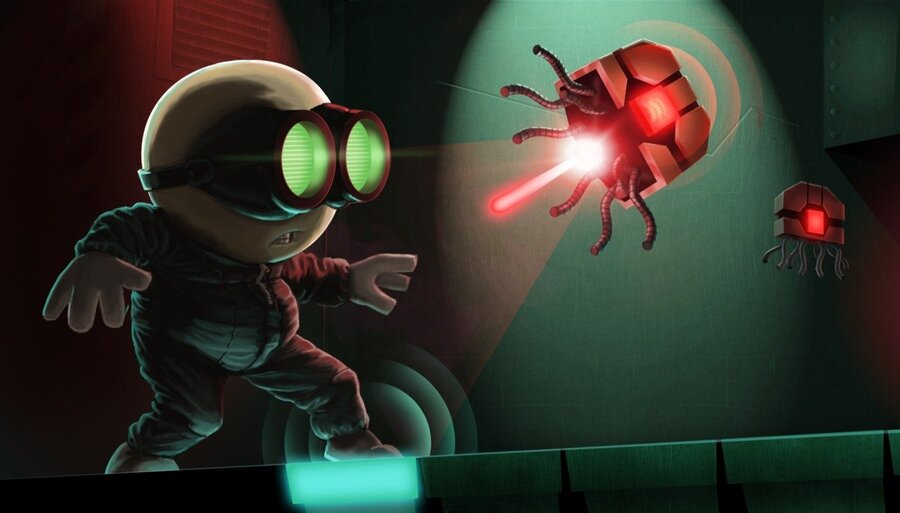 Stealth Inc 2 was announced not so long ago, and was surprising as it was confirmed to be a Wii U exclusive. It'll certainly be a welcome addition to the eShop, and an intriguing one in light of the fact that the original title never made it to Nintendo hardware. We've just recently had a look at the game in progress, though, and it's looking rather good; Curve Studio's Jonathan Biddle walked us through the opening section and talked about some of the features it'll offer.
Both Biddle and the company's PR Manager Rob Clarke told us that the current target for this release is October; that's based on expected progress and estimates for getting through approval and scheduling processes, so naturally could change. 2014 has always been the target, though this this is still impressive considering how many projects Curve Studios has been getting through; Biddle did smile as he said that the team can "work quickly".
We were shown a decent amount of gameplay, taking us through some "Metroidvania" aspects of the main areas then feeding into the tests prevalent in the first title — the exploration outside of the tests is designed to give players a chance to learn mechanics at their own pace. It was also explained to us that the Level Editor and sharing capabilities will potentially provide an "endless" amount of content if users jump on board, exponentially extending the life of the title beyond the core campaign. Miiverse will be utilised, too, with players able to post messages that'll appear on walls within the main game; Biddle expects, due to this game serving up a solid level of challenge, that there'll be plenty of messages of exasperation, though hopefully gamers will post hints and tips for others to see. It was stressed, meanwhile, that a twist in the storyline, which promises some dark humour, will happen earlier in the experience than in the original, where it was only seen by skilled players that defied the odds and reached the end — Curve Studios wants more players to enjoy that aspect of the title.
We certainly liked what we saw of Stealth Inc 2. Keep your eyes peeled in the coming days for a full video with commentary from Jonathan Biddle as he walks us through the opening segment of the game.