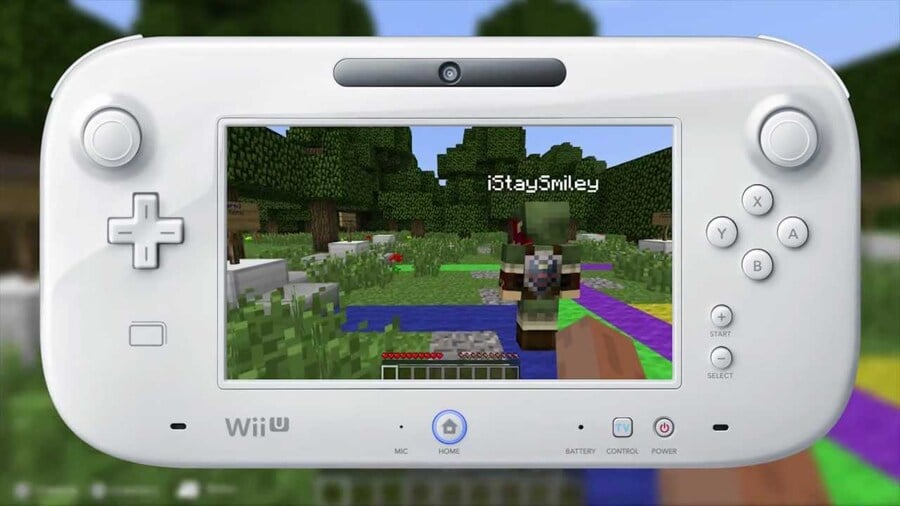 Minecraft is everywhere, and it's a phenomenon. It's on a significant number of platforms, with releases confirmed to be on the way for PS4 and Xbox One, while its PS3 and Xbox 360 versions continually rest in the top 10 of sales charts in major territories such as the US. A social, creative title with iconic blocky visuals, it's loved by adults but, perhaps most importantly, millions of children.
We've recently argued that it's not too late for Nintendo to join the Minecraft party, though E3 passed without any "Minecraft for Wii U and 3DS" moments on which to hang our hat. It remains an odd state of affairs, especially as both Nintendo's systems combine touch screen controls with physical inputs and the company has reminded us of the importance of children to the company's future. It seems like a partnership destined to come together, yet inexplicably has not happened.
This was raised with Shigeru Miyamoto and Shinya Takahashi by Kotaku during E3, and Takahashi-san — who manages Nintendo's Software Planning & Development teams — acknowledged that the iconic title had been discussed internally within Nintendo.
We've always thought internally that using the [Wii U] GamePad would probably make for a Minecraft that's very easy to play. And, of course, if we were to do something with Minecraft on the 3DS, similarly we would probably do it where it would be easier to play and could probably reach a lot of kids.

What's interesting is that, in Japan, Minecraft is not popular in the way it is in the U.S. and Europe, so we've also thought that, if we were able to do a partnership like that, it might bring opportunity to help make Minecraft more popular in Japan.
Shigeru Miyamoto admitted that, though he'd heard of Minecraft, he's not played it himself. After highlighting that Nintendo's hardware is the only option that supports both touch and analogue control, Miyamoto-san signed off with a tease.
Maybe we're meeting with them! Who knows?
The seemingly endless strong sales of Minecraft on multiple platforms suggest that it's not finished yet, with more versions — as mentioned above for PS4 and Xbox One — still coming. Perhaps Nintendo can still join in.
[source kotaku.com]