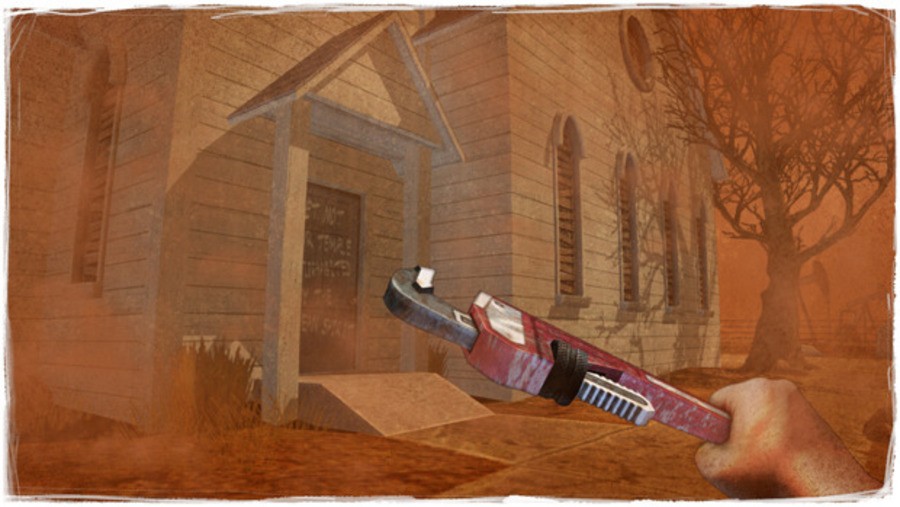 Cult County is a project that's been received enthusiastically by Nintendo fans since its inception last year, knowing development is in safe hands with the team behind the award-winning Dementium series and critically the acclaimed Mutant Mudds. Just over a week ago, however, the title previously confirmed as a 3DS eShop title was launched on Kickstarter as a multi-platform title utilising the Unity engine, covering home consoles (including Wii U), PC and Vita, with the 3DS currently sidelined as a potential but unlikely stretch goal.
Renegade Kid's campaign continues chugging along at a steady rate, with co-founder & director Jools Watsham today releasing early gameplay footage of the first-person survival horror game via his Twitter account.
The trailer itself is a 4 minute and 30 second glimpse of the mysteriously engaging atmosphere within Cult County. Watsham provides some insightful commentary, jokingly noting the build is "pre pre pre alpha," and discusses Renegade's overall approach to the game's environment, whilst showing off a few basic mechanics such as running and jumping.
Enhancements to atmosphere include effects such as dynamic lighting and dusty wind – which will both play a big part in setting the mood – along with the game's toon shading. Combined, Renegade Kid hopes to offer a more foreboding and dramatic game environment; the soundtrack also seems to be coming along nicely.
At the time of writing the campaign has passed $30,000, but has a long way to go in the next 22 days to reach its target of $580,000; you can learn more about it in our interview with Jools Watsham that was published alongside the project's launch.
[source kickstarter.com]