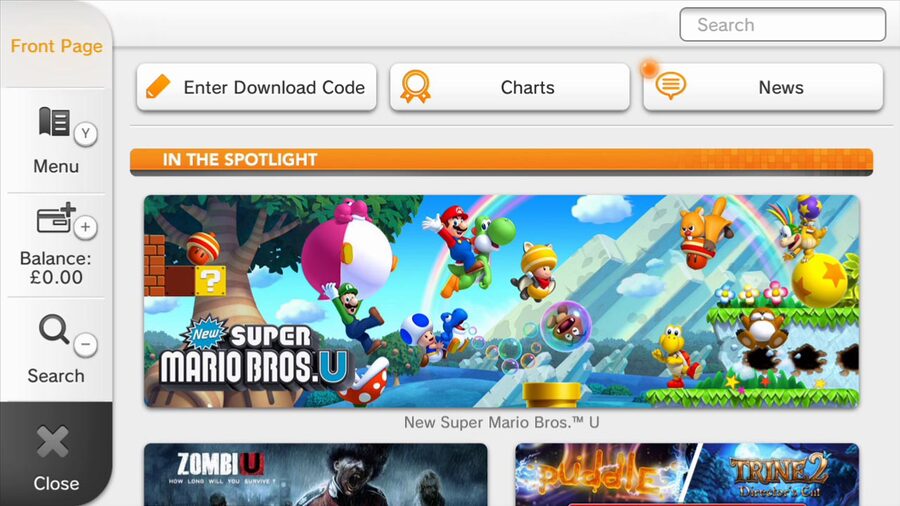 It's no secret that the Wii U eShop is set to play a prominent role in delivering a high volume of diverse content to the home console in the coming weeks and months. After much promise of a substantial collection of download-only games the library is starting to grow, with a varied range due in April and beyond.
Nintendo's been showcasing some of these upcoming releases at this week's GDC (Game Developers Conference) 2014, and Nintendo of America's Damon Baker has emphasized the sheer number of titles on the way. The focus at the event has been on demonstrating the Nintendo Web Framework and highlighting titles utilising the Unity development engine. The latter tool-set has been a major contributor of content and will continue to be just that, especially as Wii U developers enjoy the benefits of a free development licence on the system. Speaking to Siliconera, Baker detailed some impressive numbers of Unity-based games currently in the approval process and due in the next couple of months, as well as projects confirmed for later releases.
Over the course of this show, we have nine games on display. We have 17 that are currently in the pipeline, that have been submitted. So they will all be out within the next two months.

And then, we have another fifty that are waiting in the wings, that are coming; so we've got a lot of Unity content on the way.
A number of projects have taken longer to arrive than perhaps anticipated — quite a few titles have slipped from original 2013 targets — but we certainly seem to be on the cusp of a solid run of download content.
Are you an active fan of the Wii U eShop, and do you think the store will play a vital role for the Wii U this year? Let us know, as always, below.
[source siliconera.com]