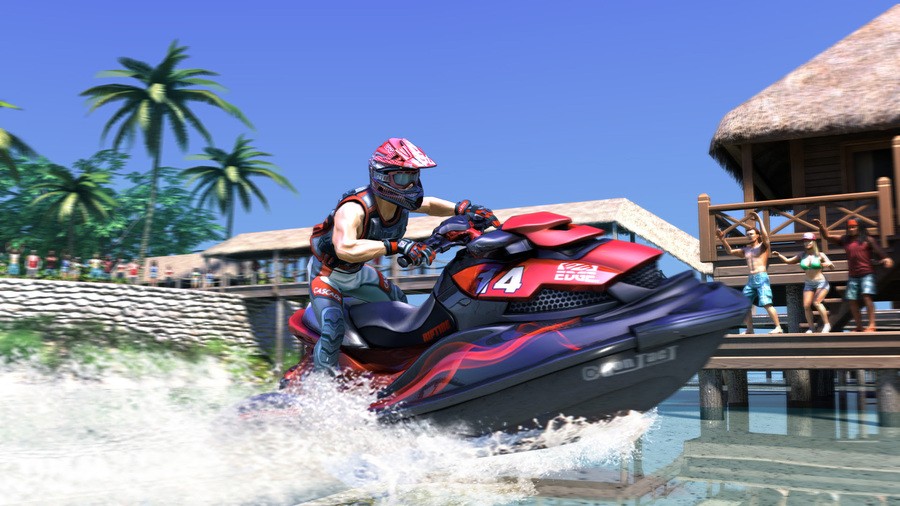 In news that's sure to tickle the nostalgia of those with fond memories of the Wave Race franchise, Zordix AB has confirmed that it's bringing Aqua Moto Racing Utopia to the Wii U eShop.
This seems to be a progression from Aqua Moto Racing 3D, a smart device title re-tooled for the 3DS eShop. Despite some fun foundations that title struggled with technical issues — some of which were improved in a post-launch update — so we'd hope the increased hardware power of the Wii U will alleviate some of those problems. Below is an excerpt from the Zordix AB press release.
Aqua Moto Racing Utopia will bring wave after wave of enjoyment and action. Do that perfect trick, stick the landing and make that tight turn in one flowing motion. Nothing is like the feeling of full speed in a narrow canal where danger and excitement walks hand in hand towards a best time score! Compete against friends and foes in exciting local and Internet multi-play.

"We aim to bring that easy going and flowing control scheme from Aqua Moto Racing 3D for the Nintendo 3DS to a larger stage on the Nintendo Wii U. We feel that this game deserves the best possible tech and in the Wii U we get the chance to excel. A budget several times larger than earlier games in the series has amongst other things enabled us to work on some new and revolutionizing water tech to really w(h)et your appetite for the game!" – Matti Larsson, CEO Zordix AB
This new entry also promises all-new environments, so we're relatively optimistic. There's no footage or collection of screenshots as yet, however, nor a release window; the developer's clearly looking to build some early hype.
Have you tried the previous Aqua Moto title on 3DS, and are you excited by the potential for this one?