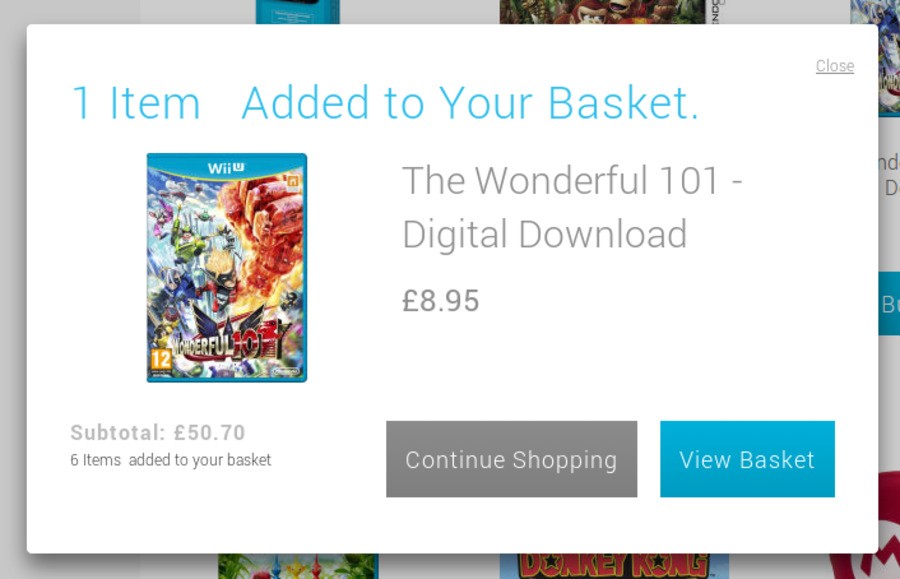 UPDATE: And that's that. In a matter of minutes, Nintendo UK appear to have fixed many of the prices. If you got in before that happened, let us know if your download code has been honoured.
Original story: Nintendo's online store has gone discount-crazy, with many leading 3DS and Wii U games being sold for much less than the RRP — although it's worth pointing out that these are digital downloads and not physical copies.
At the time of writing, the following games are for sale:
Pikmin 3 (£8.95)
Wonderful 101 (£8.95)
Donkey Kong Country Returns 3D (£8.95)
LEGO City Undercover: The Chase Begins (£6.95)
Mario & Luigi: Dream Team Bros (£7.95)
Animal Crossing: New Leaf (£7.95)
We're not entirely sure if these discounts are intentional, but we've seen reports on Twitter than sales are being processed as normal. We've reached out to Nintendo UK for comment, and will update this story if we hear anything else. In the meantime, be quick to grab yourself a bargain.
[source store.nintendo.co.uk, via twitter.com]