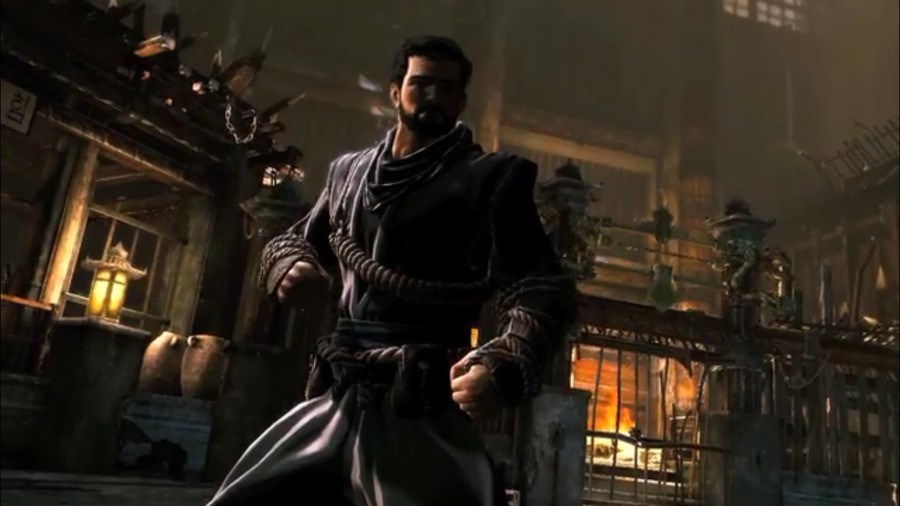 It was only days ago that we were reporting on new DLC for Batman: Arkham Origins, with Skins and a Challenge Pack released. They were to keep players busy until the arrival of the Initiation DLC, which is a set of Challenge Maps with story elements, taking in the early days of Bruce Wayne learning his trade in North Korea. Warner Bros. clearly isn't interested in hanging around, as this new offering will arrive on 3rd December.
Set high in the Paektu-San Mountains of North Korea, the Initiation Add-On follows a young Bruce Wayne as he faces his ultimate test. Players will embark upon a series of challenge maps that test their martial arts training across exotic locales, including a bamboo forest and a mountain top monastery. Fans will face fresh enemies along with an epic final test to prove their worthiness to Bruce's greatest and most pitiless teacher, Kirigi.
It basically looks like a video game version of the early section in Batman Begins, though perhaps suffers for having less Liam Neeson. It's confirmed for 3rd December in Europe, costing £5.49 in the UK; we'll update this article with Euro prices and North American details when they emerge.
Do you have this game and, more importantly, are you interested in this DLC pack?
[source vg247.com]