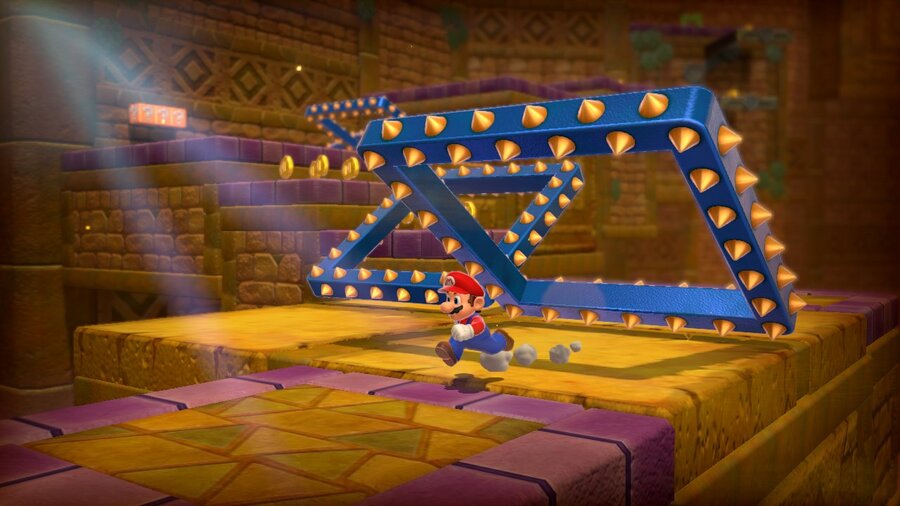 Last week brought the PS4 to Europe, which made life rather difficult for Super Mario 3D World on its UK charts début. While it had been hoped that the staying power of the franchise may see it enjoy a strong second week in the UK market, today's all-format charts haven't produced the desired result, with Mario's latest down in 20th place. It's behind a range of titles on new platforms and others that are bundled with hardware or enjoying discounts; in any case, the all-format chart provides the best result, with the single platform chart on Chart-Track showing the Mario title way down in 30th place.
That's the only Wii U exclusive in the UK all-format top 40, though as usual there are a smattering of 3DS games carrying the fight; the highest-placed of these is The Legend of Zelda: A Link Between Worlds in 19th position. There's a suitably-themed Triforce of titles for the portable further down with Pokémon X and Pokémon Y in 23rd and 24th respectively; Animal Crossing New Leaf is in 25th place. Rounding out Nintendo's presence in the top 40 is Professor Layton and the Azran Legacy in 30th and Mario Kart 7, which drifts into 37th place.
It's certainly a crowded top 40 in the UK, with a gaggle of major multi-platform releases and Xbox One and PS4 launch games competing for places — eight of the top 10 are multi-platform games. Perhaps the actual sales numbers are positive for Super Mario 3D World in particular, though all we know at present is that it's struggling to keep company with other big-name games in just its second week. Let us know your thoughts below.
[source ukie.info]