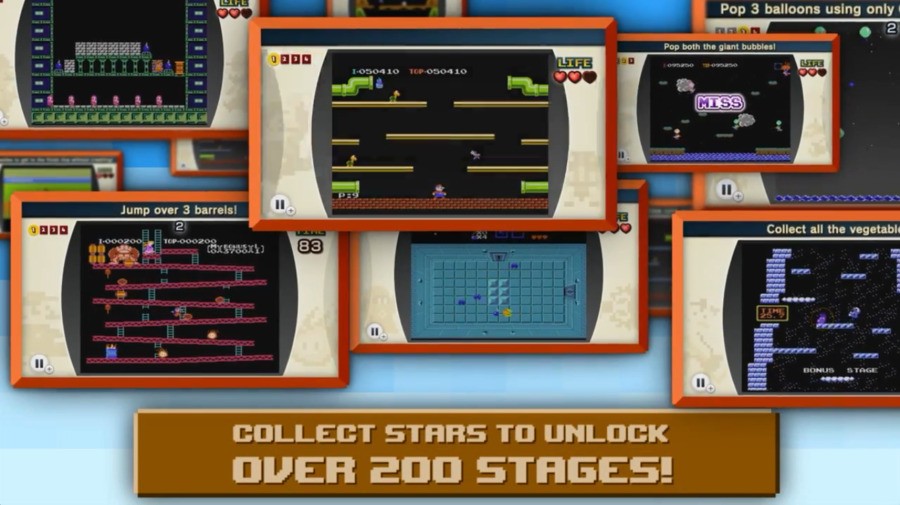 During today's Nintendo Direct extravaganza, Nintendo President Satoru Iwata confirmed NES Remix, a title previously outed in a rating by the Australian Classification Board. Available from today in the Wii U eShop, it contains mini-game versions of 16 classic NES titles, including the likes of Super Mario Bros., Excitebike and Donkey Kong — it'll cost £8.99 / $9.99 in Europe, while it appears to be $14.99 in North America.
Satoru Iwata outlined that it'll feature two distinct modes — Remix stages will have new challenges and twists at every moment, while NES stages will be more traditional but still have tweaks to the formula. The key goal is to set impressive scores, and Miiverse integration will include posting these ratings as well as stamps, designed to keep its community colourful and lively.
The video below shows what this one is all about. Will you be heading onto the eShop to pick this up?