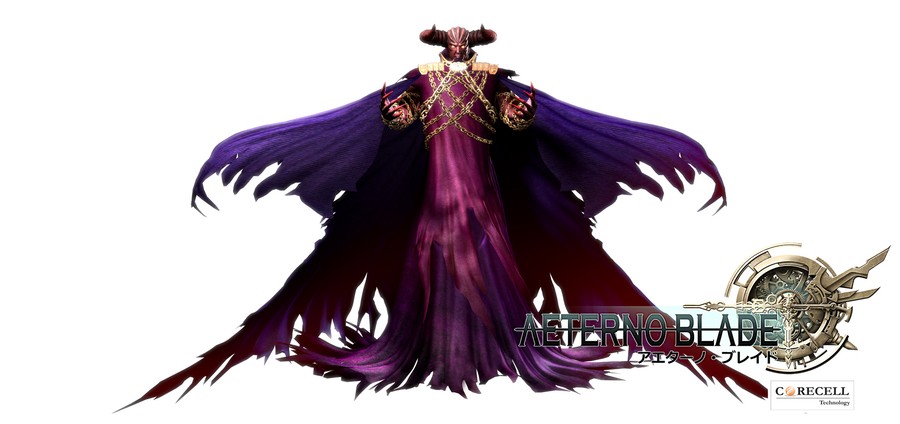 Back in June, we reported that Corecell Technology's exciting new action sidescroller for 3DS, AeternoBlade, was turning to crowdfunding on Indiegogo. The small Thailand-based company responsible for a handful of Nintendo titles, including Wicked Monsters Blast for the Wii, seemed to be struggling to raise funds for its latest title.
Flash forward to today, and Corecell has not only successfully funded the game for 3DS, but has announced in a press release that AeternoBlade will be arriving fully formed on 14th January 2014, in both the United States and Europe.
If that isn't enough to please 3DS owners keen to embark on AeternoBlade's lavish demon-hunting, the company has also released a new trailer featuring plenty of sword-wielding gameplay set to a rocking soundtrack. European gamers will even get to try out the game well before its January release, as Corecell has decided to allow eager thumbs to preview the software via a game demo in the 3DS eShop from 12th December; the demo won't come to North America, unfortunately.
Corecell has indicated that a Japanese version of AeternoBlade will also be arriving in the not-too-distant future, under the title of Time Avenger. No official date was provided for this version, however.
Now that AeternoBlade has graced the world with a full-blown trailer and release date, what do you think of the game? Has it made your after-Christmas 3DS wishlist? Let us know in the comments section.