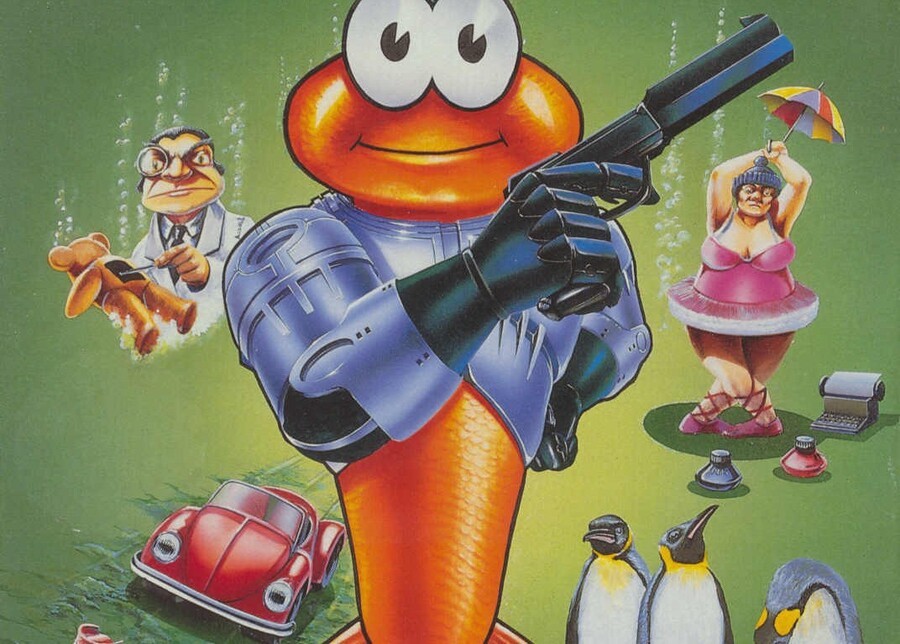 Update: Gameware's PJ Belcher has gotten in touch to clarify the ownership of the Pond name:
Gameware owns the full IP to Pond, but to help keep the brand alive it has be licensing the rights to Robocod (specifically) for other developers to bring him to new platforms. This was true of the DS, GBA PS1 and PS2 versions of the game. That licence still exists and it would seem they are taking this rekindled spirit in the James Pond saga (our Kickstarter) as an opportunity to bring Robocod to even more platforms!
---
Original Story: Remember the James Pond Kickstarter campaign we reported on not long ago? It went live today and is seeking £100,000 to develop a new outing for the fishy hero - with the backing of Pond's creator, Chris Sorrell.
However, it would appear that Pond's long-overdue return to active duty has landed him not one but two new assignments — UK publisher System 3 has announced plans to reboot James Pond: Codename Robocod for a wide range of platforms, including the Wii U and 3DS.
Scheduled for release in early 2014, the game will be "an all encompassing reimagining of the original with a graphical and audio fidelity built from the ground up for each format, showcasing Pond in a way never seen before," according to the press release.
Here's what System 3 CEO Mark Cale had to say about the news:
I'm a huge fan of retro gaming, but to bring a game back and deliver an updated vision isn't easy. With James Pond: Codename Robocod, we've got all of the right ingredients to satisfy the needs of retro fans, and today's gamer. We're ecstatic to be bringing yet another hero back to life, and we're looking forward to sharing more about James Pond in the coming months.
The company is also hard at work on reboot of Putty Squad for the Wii U and 3DS.
We asked PJ Belcher — the Gameware (Pond's current IP holder) representative who is behind the Kickstarter campaign — what his thoughts were on the news of a rival Pond outing. While he admitted he was aware of System 3's intentions, he was focused on giving James Pond a new lease of life rather than looking to the past.
The timing of this announcement strikes us as an uncanny coincidence, and we'd be willing to bet that System 3 is looking to capitalise on the increased publicity surrounding the Pond Kickstarter. Even so, we've contacted the publisher and will report back on their comments.