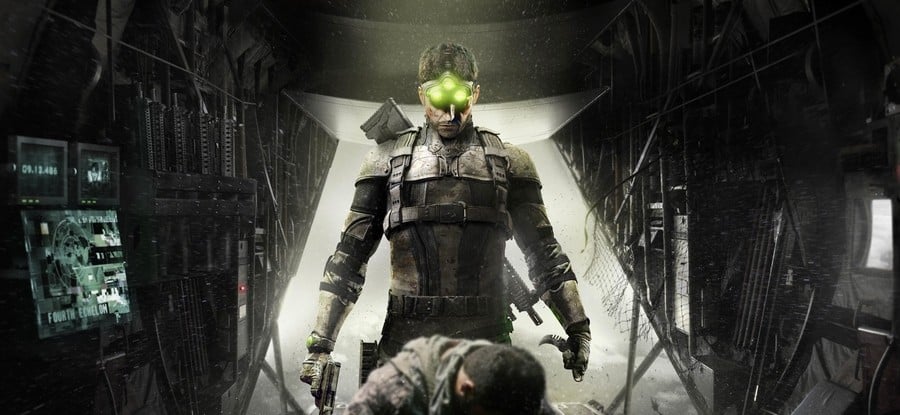 It may be having a relatively quiet build-up, but the arrival of Splinter Cell Blacklist later this month will be eagerly anticipated by fans of the franchise. It's also a return for the series on a Nintendo home console, after previous entry Conviction skipped the Wii.
The Wii U version of the game is being handled by Ubisoft Shanghai, which has previously worked on multiple entries in the series, and we've recently had the opportunity to pose some questions to Producer Liu Jun about what Nintendo fans can look forward to. He was keen to emphasize the natural usage of the Wii U's GamePad for a title with such an emphasis on gadgets, stealth and successfully navigating areas.
For Splinter Cell Blacklist the dual screen control mechanics are definitely a plus. For Splinter Cell Wii U, keep in mind we really didn't have to create and "force" new gameplay to support the hardware, with the OPSAT, the gadgets, the mark & execute. The GamePad feels like a natural extension to the Splinter Cell experience.
The GamePad will essentially be a literal imitation of Sam Fisher's OPSAT (OPerational SATellite uplink), which has been shown off to good effect in trailers to date, and Jun also confirmed that the controller's microphone will be put to use for voice chat in the multiplayer and co-op modes, similar to its implementation in Capcom's Monster Hunter 3 Ultimate.
Overall, there are indications that the Wii U version will stand up well with the other platforms, with extras such as off-TV play and an assurance that "there will be no difference in treatment" for the system with DLC. The only absence is offline co-op, which was left out in order to ship at the same time as the other versions; though that's certainly slightly disappointing, full online co-op and multiplayer is included.
Check back later today for the full interview, where we learn more about the varied options for players through the campaign, the role of the co-op missions in the context of the whole game, and what sets the Wii U version apart.