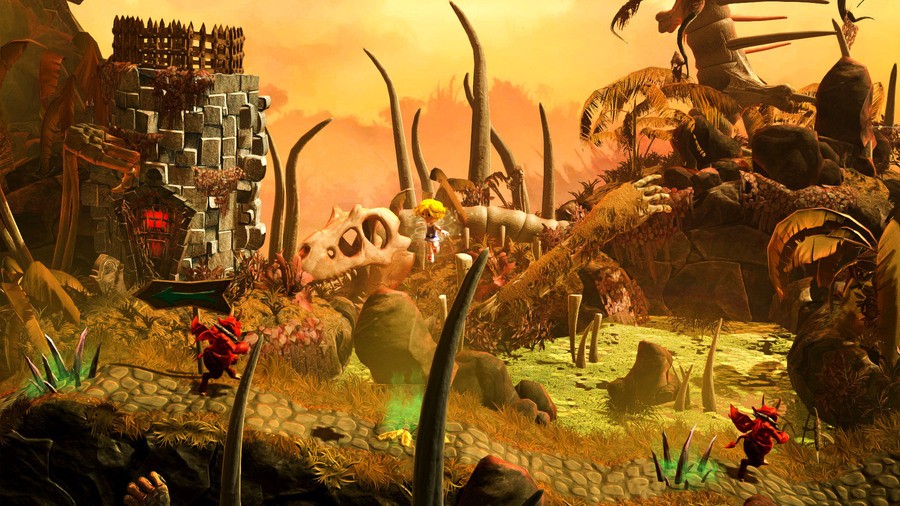 Not too long ago Nintendo of America's Dan Adelman stated that 20-30 "new Indie games" could come to the Wii U eShop by the end of the year. Based on a sizzle reel released by Nintendo of Europe and broadcast as part of today's Nintendo Direct presentation, that number seems entirely feasible.
Below are all of the games that appear in the video, including quite a few that have been either low profile or unannounced up to this point.
Cubemen 2 by Nnooo
Festival of Magic by Snowcastle Games
Forced by BetaDwarf
Giana Sisters: Twisted Dreams by Black Forest Games
Ittle Dew by Ludosity
Knytt Underground by Ripstone
Pure Chess by Ripstone
March of War by ISOTX
Monkey Pirates by Henchmen Studio
Nihilumbra by BeautiFun Games
Q.U.B.E. Director's Cut by Toxic Games
Scram Kitty and his Buddy on Rails by Dakko Dakko
So Hungry by Xiotex Studios
Squids Deluxe by The Game Bakers
Tengami by Nyamyam
Teslagrad by Rain AS
TNT Racers by Keen Games
Wooden Sen'SeY by Upper Byte
We'll update game pages and content for all of these games in the coming weeks, and will catch up with these developers to chat about bringing their games to Wii U. Although the video is focused on Australian and European developers and releases, we can be confident that most — maybe even all — of these games will come to both PAL regions and North America.
Check it out below and let us know which ones catch your eye.