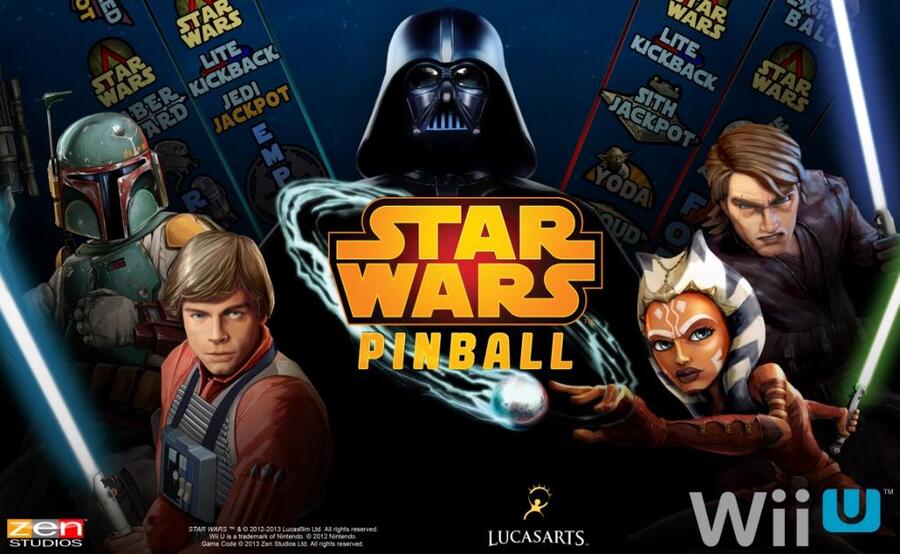 When Zen Pinball 2 was released earlier this year, there was a delay before it landed in North America, while Wii U fans were disappointed to miss out on the Star Wars tables as DLC. It may have taken a while, and they've already been available on every other platform for a good amount of time, but it's been confirmed that Star Wars Pinball will arrive as a standalone release on 11th July in North America and Europe, priced at $9.99 / €9.99.
This seems to be the same standalone release that's also arrived on other consoles, which includes three tables — Star Wars Episode V: The Empire Strikes Back, Boba Fett and Star Wars: The Clone Wars — and some additional features to flesh it out. You have the chance to choose sides between the Galactic Empire or Rebel Alliance, with dynamic front ends and leaderboards reflecting your individual XP and the broader community's choices. It'll also have the familiar GamePad features, with off-TV play or a dot matrix display on the additional screen.
This has been on a number of pinball enthusiast's wishlists for a while, we suspect. Will you be picking this up, or would you have preferred the option of buying individual tables?
[source blog.zenstudios.com]