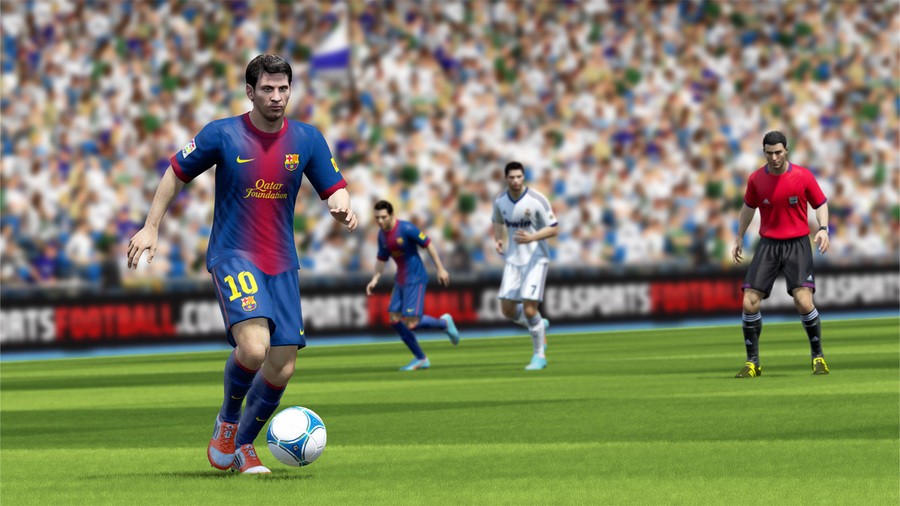 In April this year, Electronic Arts announced the newest addition to its FIFA franchise, FIFA 14. Sadly, the Wii U wasn't shown in the initial line-up, but EA promised other consoles would be revealed at a later date. It didn't help that before this, EA confessed that Madden NFL would be skipping a Nintendo console for the first time since 1991, so we were doubting a Wii U version would see the light of day.
After EA confirmed it had little to no games in development for Nintendo's latest console, the company reached out and explained that FIFA 14 would be skipping the Wii U due to its predecessor, FIFA 13, receiving less than appealing sales figures.
However, all hope doesn't seem to have been lost, as EA has blown the final whistle and revealed that FIFA 14 will launch on both the Wii and 3DS this year. This news comes after it held its conference at E3 earlier today.
The popular football title will release in North America on the 24th September, and worldwide on the 27th September. Now that its coming to the Wii and 3DS, will you pick it up? Are you disappointed it's been given the red card for the Wii U? Let us know your thoughts on the subject in the comment section below.
[source ea.gamespress.com]