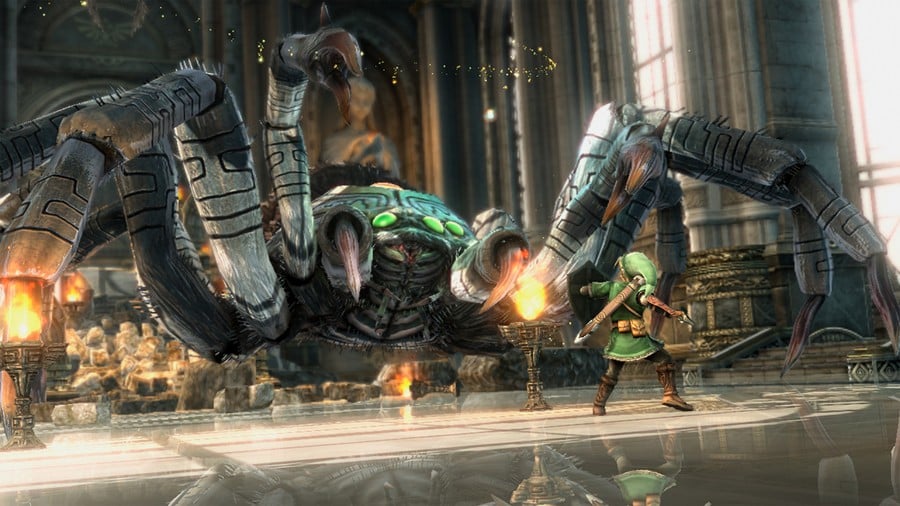 Be prepared for more "unexpected elements" in the hotly anticipated offering in the Zelda series for the Wii U, according to the producer for the franchise, Eiji Aonuma.
Very little information was given on the top-secret title, except that we should expect a couple of surprises throughout the game. Here's what Aonuma had to say in a recent interview in issue 255 of Edge magazine, echoing comments made when the title was first announced in January's Wii U Direct:
The new game (A Link To The Past 2) will play very differently to the original. I think the new additions will make players see the game in a different way. And, of course, we'll introduce even more unexpected elements in the Zelda game that we're making for Wii U.
It is unknown when the upcoming new addition to the Zelda series will release on the system, though this year we can at least expect The Legend of Zelda: Wind Waker HD and A Link to the Past 2 to arrive. To tide us over, however, we have Oracle of Ages and Seasons, which both released on the 3DS eShop's Virtual Console last week.
[source officialnintendomagazine.co.uk]