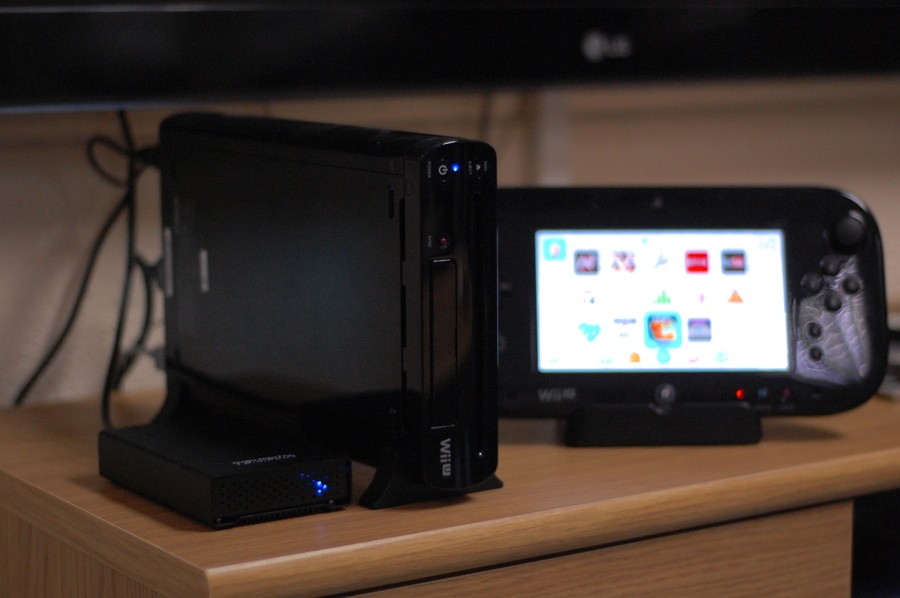 As we all know, Nintendo's intention with the Wii U when it comes to storage is to let the user decide. Rather than equip the console with a massive hard drive, it has instead enabled owners to plug in their own solutions. The thinking behind this move is that storage is so cheap these days, most people have at least a couple of portable hard drives lying around the house.
If you're not lucky enough to one of those people, you might want to consider the Oyen Digital MiniPro Hard Drive. It has 1TB capacity and is clad in black metal, which neatly matches the premium model of Nintendo's console. It even has a blue power LED — just like the Wii U — to complete the look.
Setting up the Oyen Digital MiniPro is a breeze — as you'll know if you've already plugged any other form of storage into your console. The drive comes with a handy sheet which explains the process in detail, and will help those who are a little nervous about interfacing foreign pieces of tech with their beloved home hardware.
The Oyen Digital MiniPro can be powered either by the bundled power supply or by using both USB ports on the Wii U itself. If you're concerned with stability and the potential of data loss then it's recommended that you use the former option, but being able to power the drive entirely by USB is a much neater — and undeniably attractive — choice.
You can purchase the Oyen Digital MiniPro from Amazon for just over $100. That's a lot of cash for something that many Nintendo critics insist should have been part of the console from day one, but dedicated downloaders will no doubt have already filled the 32GB memory of the premium system and won't grumble too much about the price.
The Oyen Digital MiniPro is well built, attractive and works just as expected — and makes for a sensible solution if you're looking to really go mad with your Wii U eShop downloads.
[source amazon.com, via oyendigital.com]