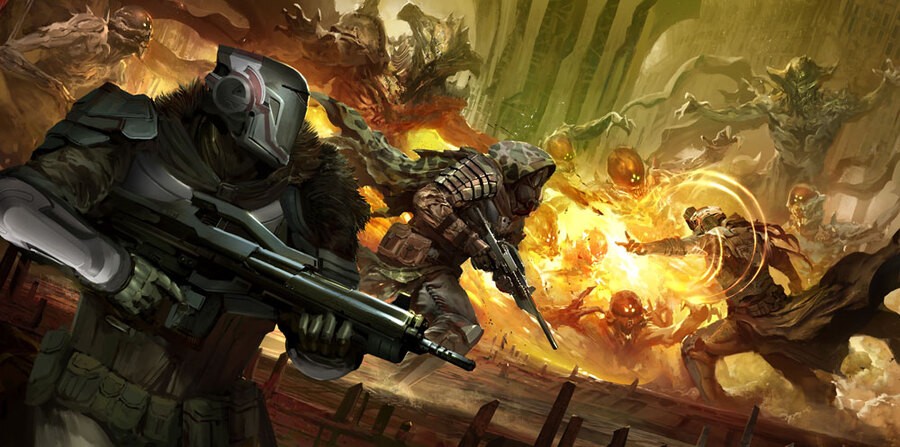 Former Halo studio Bungie has revealed more information about its next project — including hints about the platforms it is coming to — but sadly it would appear that the Wii U won't be getting any action.
Destiny is being billed as a "shared-world" shooter, and has a strong focus on co-operative play. It also showcases a persistent world and support for lots of players — elements which have led many to brand it a "next gen" Massively Multiplayer Online (MMO) experience.
Speaking to Eurogamer, Bungie COO Pete Parsons and Activision Publishing boss Eric Hirshberg gave some indication of which platforms the game will be released on:
"You'll definitely be playing on Xbox and you'll definitely be playing on PlayStation," Parsons said.

Activision Publishing boss Eric Hirshberg added: "Until there are official announcements from the first parties obviously we can't comment on any platforms that might be forthcoming, but what we can say is we are building Destiny to be wherever gamers are." He later insisted Activision's approach is "platform agnostic".
On the possibility of a PC version, Parsons said: "We would absolutely love to be on the PC. If you talk to the people upstairs, we play it on all platforms. So, stay tuned." No mention was made of a Wii U version.
You can read more about the game over at Eurogamer.
Are you surprised that the Wii U hasn't been mentioned in relation to Destiny? Would you be keen to play this potentially cutting-edge sci-fi adventure? Post a comment to tell us.
[source eurogamer.net]