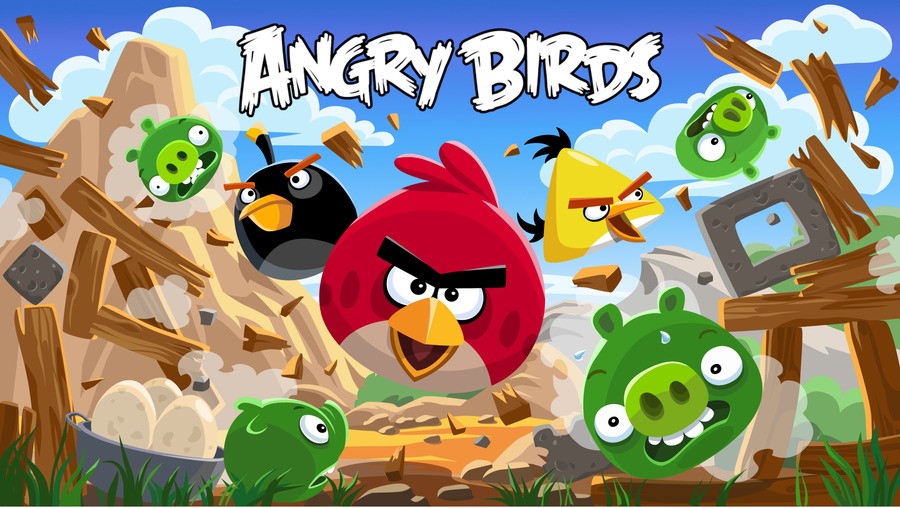 Activision and Rovio have confirmed today that Angry Birds Trilogy will be coming to the Wii and Wii U in 2013.
The game — which is based on the stunningly popular mobile phone iteration — has just passed one million sales worldwide. It launched on the Nintendo 3DS last year, as you'll already know if you consulted our Angry Birds Trilogy review.
Here's the full and feather-covered press release:
ACTIVISION AND ROVIO SOAR PAST ONE MILLION ANGRY BIRDS TRILOGY UNITS WORLDWIDE

Companies Confirm Plan to Release Angry Birds Trilogy on Wii UTM This Year

London, UK – 14th February 2013 – Activision Publishing, Inc., a wholly owned subsidiary of Activision Blizzard, Inc. (Nasdaq: ATVI), and Rovio Entertainment today announced that Angry Birds™ Trilogy has soared past one million units sold worldwide. Released in September 2012 on the Xbox 360® video game and entertainment system from Microsoft with Kinect™ for Xbox 360 compatibility, the PlayStation®3 computer entertainment system with full PlayStation®Move support and the Nintendo 3DS™ hand-held system, Angry Birds Trilogy won fans over by combining Rovio's three legendary mobile titles, Angry Birds, Angry Birds Seasons and Angry Birds Rio, along with new content, levels and features. Building on this success, Activision and Rovio will release Angry Birds Trilogy for Nintendo's Wii™ and Wii U™ systems in 2013.
"Angry Birds' proven formula for fun and addicting gameplay translated perfectly to the big screen and the consumer response has been overwhelming," said Jennifer Mirabelli, VP of Sales and Marketing for Activision Publishing, Inc.

"It was certainly satisfying to see Angry Birds gameplay adapt so well to other platforms in 2012," said Petri Järvilehto, EVP of Games for Rovio. "The features specific to the Wii U are very intriguing to us, so we're excited to release this version to fans."

Completely recreated in striking HD with refined controls, gamers can play Angry Birds Trilogy with all-new animations and interactive backgrounds through 700+ levels with more than 150 hours of addictive gameplay. Angry Birds Trilogy: Anger Management, the recently released DLC pack, features even more content with 130 fan-favourite puzzles like Wreck the Halls and Birdday Party.
Is this kind of game you're looking forward to playing on your Wii U? Do you think the developers will make good use of the GamePad's touch screen? Let us know by posting a comment below.