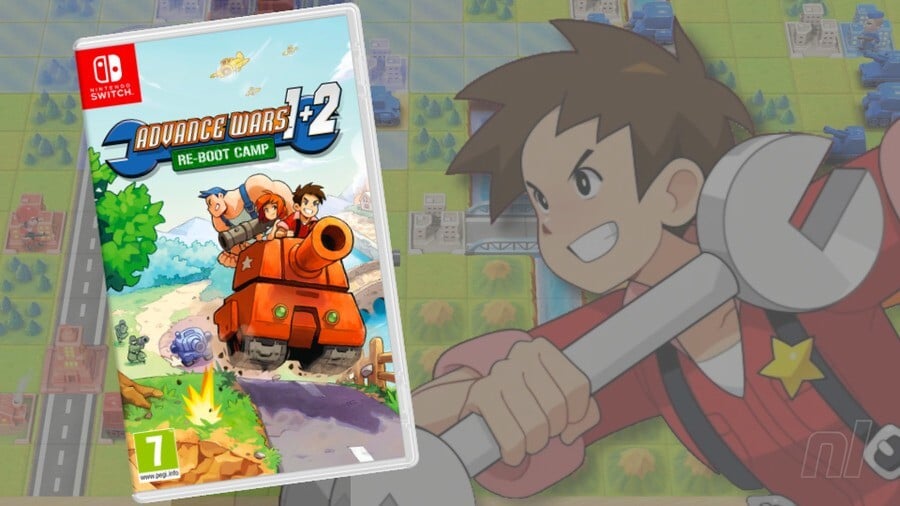 After many years since the last entry in the 'Wars' series (Advance Wars: Days of Ruin came out on DS in 2008), the tactical turn-based strategy series is finally returning on Switch with Advance Wars 1+2: Re-Boot Camp and it's out in 3rd December 2021.
Originally made by Intelligent Systems — the same Nintendo-exclusive team behind the Fire Emblem series — this remake of the first two entries on the Game Boy Advance is being handled by WayForward, developer of the Shantae series and specialists when it comes to revisiting older properties.
Advance Wars 1+2: Reboot Camp pre-orders are going live right now and we've collected together the best deals we can find in the UK and US. After so many years in the wilderness following the enormous success of the Fire Emblem series, Advance Wars fans won't want to miss out on this chance to revisit a perfect pair of tactical treats.
Pre-Order Advance Wars 1+2 Re-Boot Camp In The UK
The game is up for grabs at the official Nintendo UK Store only at the moment, but we'll update with more retailers as pre-orders pop up.
Pre-Order Advance Wars 1+2 Re-Boot Camp In The US
---
Will you be deploying troops and gunning for this remake when it launches in December? Let us know below.