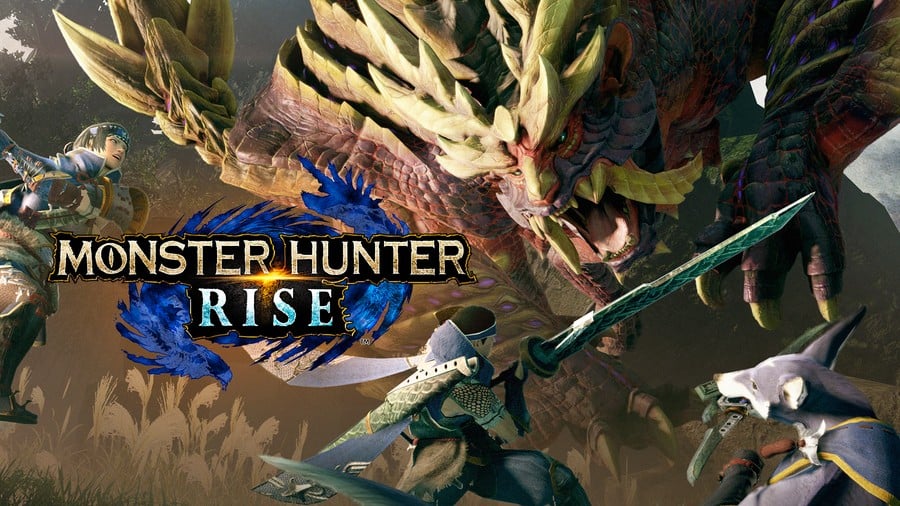 Can you believe its March already? The evenings are staying lighter for longer, the daffodils are blossoming, there are lots of things to be optimistic about in the coming month... not least the upcoming slate of games for the Nintendo Switch.
February was a great month with the wonderful Super Mario 3D World + Bowser's Fury, Persona 5 Strikers and Bravely Default II, but we have many more amazing games to look forward to, including of course Monster Hunter Rise.
So, grab yourself a warm cup of something and settle down with a comfy blanket. Let's take a look at the big retail releases coming to Switch over the next couple of months and beyond...
Remember: if you're ordering from Play-Asia, use the discount code NLIFE at checkout to get 5% off your order.
Marvelous' next instalment in the Story of Seasons life/farm sim series will put you to work cultivating a farm just next to the titular port of Olive Town. The game promises more customisation options and more freedom than ever before to aid you in living your best life, plus plenty more marriage candidates of course, and you'll have your work cut out for you clearing space in the forest for your new abode and cultivating all the bountiful natural wonders nearby.
Described as "a brand new take on the Monster Hunter experience", up to four players can team up and save Kamura village from the impending 'Rampage', harnessing the new Wirebug hunting tool and enlisting the help of Palicoes, and Palamutes, along the way. The 'Rise' in the title is apparently a reference to this entry's verticality, with the ability to traverse and climb rock faces and other terrain which will make the hunt all the more interesting.
A free limited-time demo was available throughout January — check out our impressions in this Monster Hunter Rise demo video from the lovely Alex.
New Pokémon Snap is an all-new adventure that's inspired by the classic Nintendo 64 game, Pokémon Snap. In the game you will photograph lively wild Pokémon in their natural habitats as you research and explore unknown islands. Using your trusty travel pod, you will journey through a variety of environments such as beaches, jungles, and deserts to capture previously-unseen Pokémon behaviours. Fans of the original game on N64 will no doubt be keen to pick this one up at the end of April.
More Awesome Nintendo Switch Games
Aside from the highlighted games above, there are lots more Switch retail games which might take your fancy in March and beyond.
Awesome Accessories For Your Switch
And finally here are a selection of the finest Switch accessories coming up in March and beyond, for your consideration.
---
So that's it for March and April - did we miss anything? Let us know with a comment and also tell us if you've pre-ordered any of these goodies!