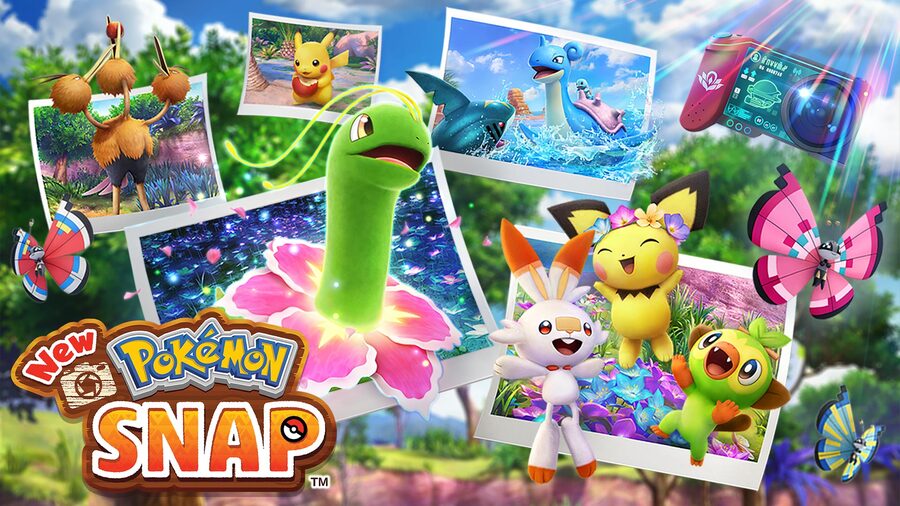 As we transition into a new season, we've arrived at the month synonymous with fools and showers. Yes, it's April so you can expect an onslaught of springtime rain and people trying to pull the wool over your eyes — at least on the first of the month.
Another thing you can expect is an influx of video game releases. We've taken the liberty of collecting some the the choicest picks from the next couple of months below. If we're honest, we'll still be knee-deep in Monster Hunter Rise for a good while yet, but we hope to have that one all wrapped up before embarking on another hunting expedition in search of a different brand of Monsters: the Pocket variety. With a camera, you understand — we won't be hunting Pikachu with an Insect Glaive.
Below all the video games you'll also find a selection of the best accessories releasing, including some lovely Animal Crossing-themed pads. So, sit back, stretch out that scrolling finger and have a little look-y below.
Remember: if you're ordering from Play-Asia, use the discount code NLIFE at checkout to get 5% off your order.
New Pokémon Snap is an all-new adventure that's inspired by the classic Nintendo 64 game, Pokémon Snap. In the game you will photograph lively wild Pokémon in their natural habitats as you research and explore unknown islands. Using your trusty travel pod, you will journey through a variety of environments such as beaches, jungles, and deserts to capture previously-unseen Pokémon behaviours. Fans of the original game on N64 will no doubt be keen to pick this one up at the end of April.
Exploratory underwater survival adventure Subnautica is coming to Switch next year along with its sequel Subnautica: Below Zero. This well-received pair has been available on other platforms for years (Below Zero in Early Access form), but developer Unknown Worlds has been working hard on the Switch versions — check out our interview to find out more.
A surprise announcement from the Nintendo Direct back in February, Miitopia might not be the 3DS remaster we'd have chosen from that system's sterling catalogue, but it was a charming little Mii-fueled RPG that we enjoyed back in 2017, and that's despite having our heads turned by the new Nintendo console on the block at the time.
We're intrigued to see how Grezzo's Switch version will hold up against the library of quality RPGs on Switch.
Atlus brings this classic PS2-era RPG to Switch in remastered form at the end of May.
What about SMTIIINHDR (as all the cool kids are calling it) is remastered, exactly? Well, the 3D models and backgrounds have been spruced up for this release (which comes eighteen years after the original), and there'll be new voice work and additional difficulty levels, too — plus the ability to suspend play at any time and resume whenever is convenient. That last point may not sound essential, but it's a godsend if you're playing on the bus and your Switch is about to die. We're looking forward to this one.
More Awesome Nintendo Switch Games
Aside from the highlighted games above, there are lots more Switch retail games which might take your fancy in April and beyond.
Awesome Accessories For Your Switch
And finally here are a selection of the finest Switch accessories coming up in April and beyond, for your consideration.
---
So that's it for April and May - did we miss anything? Let us know with a comment and also tell us if you've pre-ordered any of these goodies!