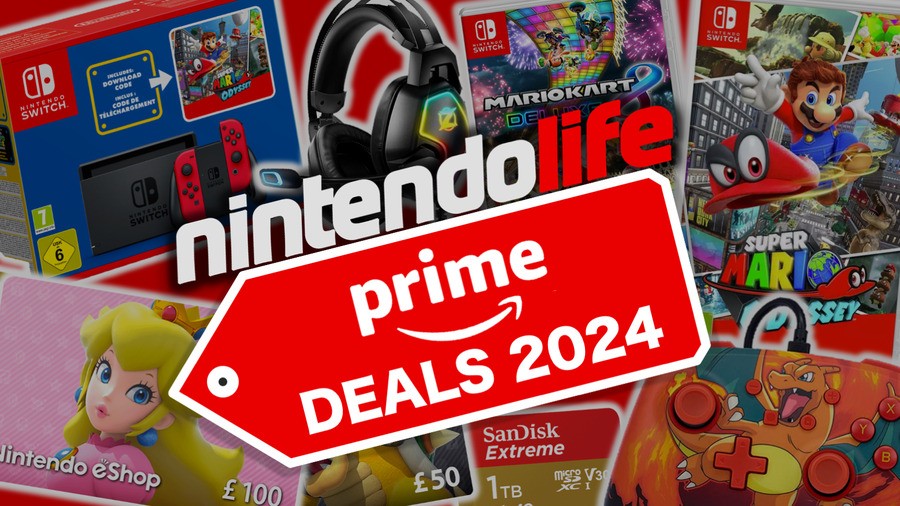 One of the best times of year for picking up fantastic deals on Nintendo Switch games, consoles and more is fast approaching – Amazon has confirmed that its famous Amazon Prime Day sale will return in July 2022.
In previous years' events, the sale has actually lasted for a grand total of 48 hours, so it's pretty safe to assume that this year's Prime Day will also be a two-day event, rather than just one as the name suggests.
Naturally, it's impossible to know exactly which products will be featured during the sale at this early stage, but we've kept a list of the deals that appeared in last year's event and shared them with you below. It wouldn't be surprising to see similar deals for games, console bundles, microSD cards and more on this year's Prime Day, so this is our best guess for now.
We'll be updating this page as soon as solid dates for the event are confirmed, and we'll also feature all the best Nintendo Amazon Prime Day 2022 deals when it goes live. Make sure to bookmark this page and keep checking back!
When Is Amazon Prime Day 2022?
In 2022, Amazon Prime Day will take place in July. The event usually lasts for two days, but specific dates haven't yet been announced. Last year's Amazon Prime Day was active on 21st and 22nd June 2021.
Amazon Prime Day Top Tip: Use A Free Trial
As the name implies, Amazon Prime Day is a celebration exclusively for buyers who are signed up to the retailer's Prime service. If you already have a membership, you're good to go, but don't worry if you don't.
Those who use a FREE 30-day trial (just remember to cancel it before it renews) can also take part in the fun and access all the deals. So make sure to grab a trial subscription here before diving into the sales.
Prime Day 2021 - All Products On Offer

Below is a comprehensive list of all the products that were active as last year's Prime Day was wrapping up. Bear in mind that some prices shown below will be more recent than the prices that were available during last year's sale – we can expect better prices when Amazon Prime Day 2022 gets underway.
Nintendo Switch Console Deals and Bundles - Prime Day 2021
US deals:
UK deals:
Nintendo Switch Games - Prime Day 2021
US deals:
UK deals:
Nintendo Switch Controllers - Prime Day 2021
US deals:
UK deals:
Nintendo Switch Accessories - Prime Day 2021
US deals:
UK deals:
Micro SD Cards - Prime Day 2021
US deals:
UK deals: