In case you didn't know already, amiibo are NFC-ready toys which offer connectivity features with games on the Wii U, 3DS and Switch, but also serve as highly-detailed and very desirable trinkets that look great on your shelf.
While other toys-to-life ranges have fallen by the wayside over the years, the amiibo range has grown and grown, with Nintendo continuing to release new figures which are quickly snapped up by keen collectors.
Latest amiibo announcements include Samus and E.M.M.I. making up the Metroid Dread Series from the upcoming release of Metroid Dread, and those recently released for Monster Hunter Rise, plus the Zelda and Loftwing amiibo for Skyward Sword HD.
With over 200 figures available at the time of writing, keeping track of these toys is hard – until now, that is! Below you'll find every single amiibo released so far, and you can also search the range using keywords or by clicking the relevant links. Oh, and don't forget to hover your mouse over the amiibo image to see what its box art looks like, too.
Displaying 1 to 1 of 1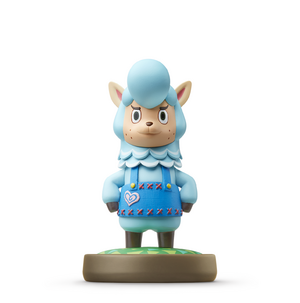 Character

Series

amiibo Series

Released

13th Nov 2015

Official Site
Cyrus is a blue alpaca and husband to Reese, and together they run the Re-Tail recycling center and shop in Animal Crossing: New Leaf. Bring him furniture you'd like to customize and he'll give you several options—change the color, make a music box, shrink fossils…just don't go making goo-goo eyes at Reese while you wait for him to finish his handiwork.
The Cyrus amiibo figure is available exclusively in the Animal Crossing 3-pack set.