@Blaze: here's how it went down. first, SSBFan1999 deleted his own thread after his last post announcing such, as shown in this image: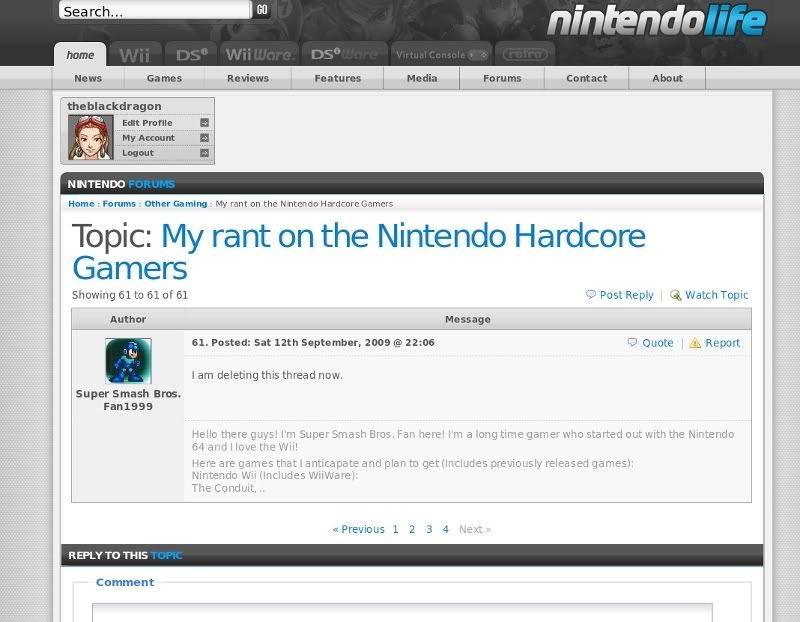 out of curiosity (after having watched 3WS die), i clicked the link to the original post on the first page, and was greeted by this:
link goes to large image of first page, be warned
note that the 'first' reply is where Machu realized that orlick is actually our good friend Eugene... that originally happened on like the second or third page of replies to that thread. the entire first page (or two?) of replies are missing, including one i'd made myself. 3WS disappeared in the exact same manner if you managed to catch it happening -- the posts, starting from the second, slowly disappeared until the last anguished 'NO!!!' from Odnetnin finally disappeared as well. i don't know if it's because the site is bogged down with users at the moment, if it's a new glitch with the 'delete' function, or what, but both threads disappeared the exact same way, and one of them was definitely user-deleted.