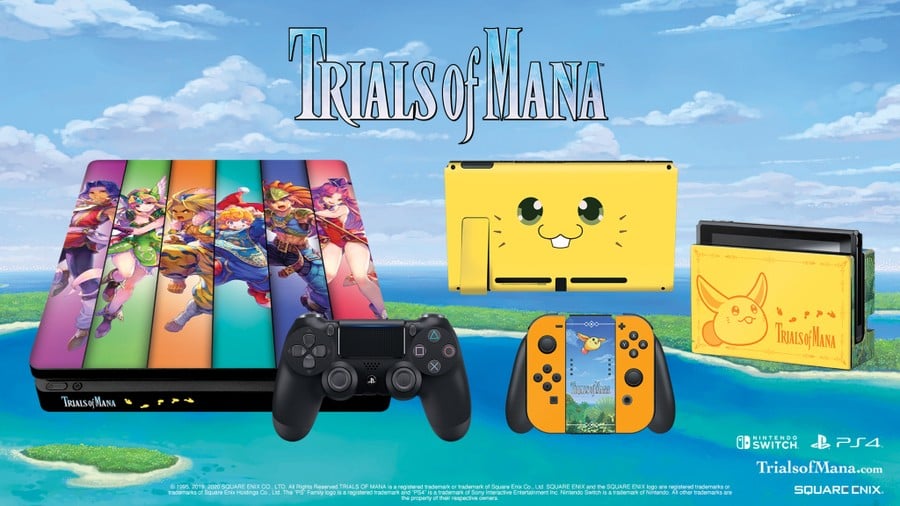 With Switch's Trials of Mana remake now just a handful of weeks away from release, developer Square Enix has teased a limited edition system featuring artwork from the franchise.
The image you can see above was shared to the official Mana Series Twitter account, where it has been revealed that fans will soon be able to have a go at winning either a limited edition Switch or PS4.
If you're wanting to keep tabs on these consoles, we'd recommend giving the Mana Series account a follow for further updates. The game itself launches on 24th April and is available to pre-order as we speak.
Looking forward to playing the game on Switch next month? Would you like to get your hands on that limited edition console? Tell us below.
[source twitter.com, via japanesenintendo.com]