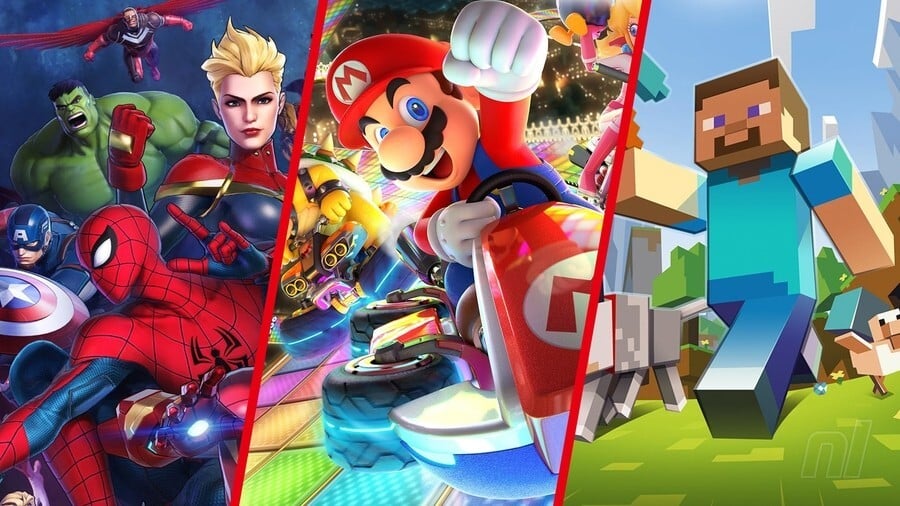 Nintendo Switch is a console with brilliant software for gamers young and old. Over the years Nintendo has fostered a wholesome, family-friendly image which is well-earned, and with characters like Mario, Luigi and the rest of the Mushroom Kingdom gang, Switch has a tide of games that cater to the young and the young-at-heart alike. With its excellent parental controls, the Switch is the perfect console for kids.
The success of the hybrid handheld has led to such a wide variety of games across all genres, including many that might not be appropriate for your young ones due to their mature content.
With that in mind, we've rounded up the very best kids games on Switch arranged in a general ascending order of age appropriateness. We've included ESRB and PEGI ratings in addition to our own minimum age recommendations based on the level of coordination and skill needed to have fun with the game. Remember these are only a rough guide based on our personal experience and - of course - you are the best judge of what is appropriate for your child. Generally speaking, the games towards the back half tend to involve more reading and more complex controls. That doesn't mean your ten-year-old won't also love the choices at the beginning, though - 'minimum' is just that and doesn't exclude older kids (or, indeed, adults). Every single game below is a winner, whatever your age.
Many kids might enjoy simply watching as you play a game (something like The Legend of Zelda: Breath of the Wild, for example). If so, bully for you! The eShop is your oyster.
It's also worth noting that there are plenty more games aimed at kids on Switch. We've concentrated on the very best examples but as you'll be acutely aware, kids like what they like. If your child gets utterly engrossed in some $0.12 eShop 'garbage', no amount of lovingly-crafted wholesome quality software is going to persuade them otherwise!
So, let's take a look at the best kids games on Nintendo Switch...