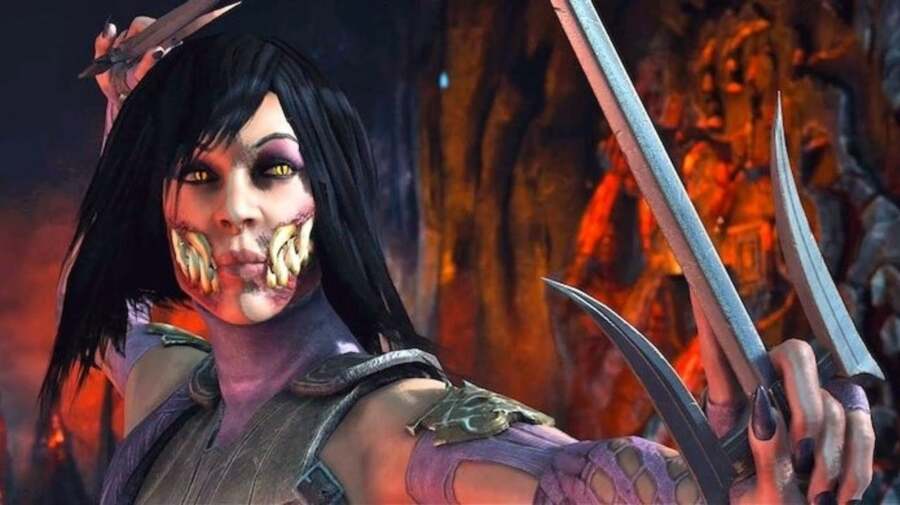 In a few hours' time, on what will hopefully be a fine Valentine's Day evening, you might find your significant other turning to you to ask, "what would you like to do before bed, darling?" If you like, you could suggest a romantic night in with chocolates and a movie. Or, you could say, "I'd quite like to rip your head off in Mortal Kombat 11, if that's cool?"
Yes, NetherRealm's grisly fighter is getting in on the most lovey-dovey time of the year with its very own Valentine's Day event. Called 'Be Mine', it actually kicked off yesterday and will run to the 17th. Here's a trailer:
The event can be found in the Towers of Time mode and is available for free to all players. lt features heartfelt modifiers to use on your Valentine, including Mileena's Teddy Bear, Cupid's Arrows, Kandy Hearts, Falling Hearts and Roses. Fighters can also earn Brutalities and character skins for Kano, Jax and Kitana, along with player module pieces.
That's not all, either, as the eighth season of the game's seasonal ranked mode, Kombat League, will kick off just after on the 18th. All players can take part in the Season of Naknadan Greed in a free update until 17th March.

Should ripping the heart out of your loved ones be a little bit much, we also have a list of more traditional picks that should go down a treat at Valentine's.