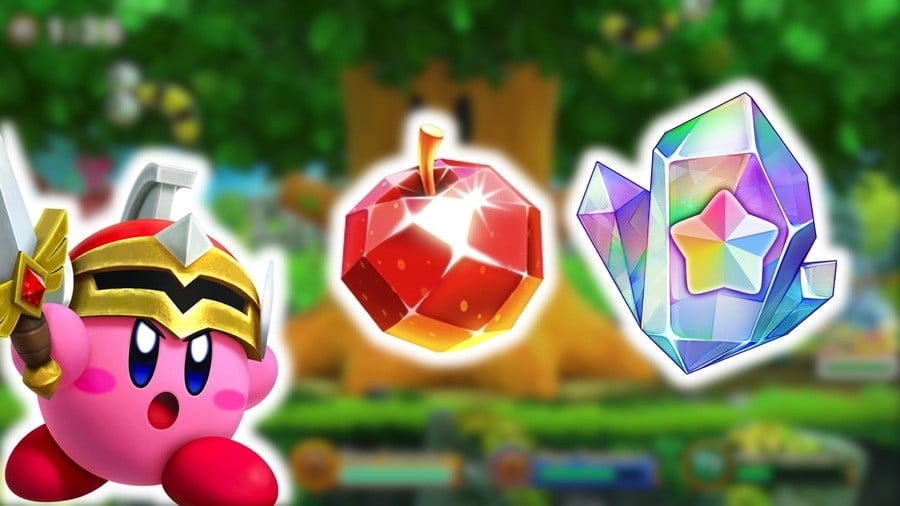 Update (4th Oct, 09:00 BST): Nintendo of Europe has shared a new password for October. We've added it to our lists below.
---
Original Article (6th Sep, 10:30 BST): Unless you've been living under a 'down-B' Kirby-shaped brick for the last few days, you're probably aware that a new, free-to-start Kirby game called Super Kirby Clash is now available to play on Nintendo Switch.
The game has you choosing from four different roles - Sword Hero, Hammer Lord, Beam Mage, or Doctor Healmore - before joining up with friends to take on tough bosses. We've got more details on how the game works right here if you're interested, but for now, we want to talk about Passwords.
You see, Super Kirby Clash allows you to enter passwords to gain extra rewards like Gem Apples and Fragments - goodies you'll need to obtain weapons and keep going when your party runs out of vigor. If you're desperate for more items and don't want to wait for that timer to tick all the way down, you might want to give these passwords a shot.
Passwords aren't region locked, meaning you can change your keyboard's language regardless of your Switch's region to input other codes, but for the sake of simplicity, we've separated all of the known passwords by region below. The following have been discovered through HAL Laboratory on Twitter, the game's official site, and more. Special thanks to Perfectly-Nintendo for rounding up some of the harder-to-find codes.
NA / EU
| | | |
| --- | --- | --- |
| Code | Reward | Expiration |
| SUPERKIRBYCLASH | 10 Gem Apples, 50 of each Fragment type | Unknown |
| GEMAPPLES | 10 Gem Apples | 6th Oct, 2019 |
| SCREENSHOT | 10 Gem Apples | 4th Nov, 2019 |
Japan
Code
Reward
Expiration

ふじさんみえるハルけんきゅうしょ
5 Gem Apples, 1 EXP Up
5th Oct, 2019
まいつきリンゴプレゼント
10 Gem Apples
6th Oct, 2019
スーパーカービィハンターズ
10 Gem Apples, 50 of each Fragment type
Unknown
トピックスでハンターズ
10 Gem Apples
None
Have you been playing Super Kirby Clash? Have any more passwords or interesting tips to share? Feel free to do just that in our comment section below.