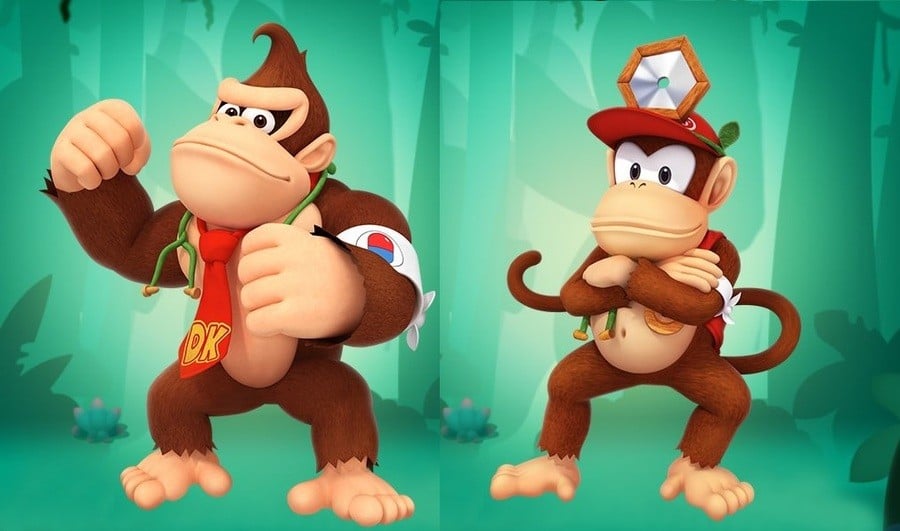 Donkey Kong and Diddy Kong have had done a lot of different things over the years and now they've become qualified doctors. As bananas as this might sound, it's completely normal within the context of the Nintendo mobile game, Dr. Mario World.
Following on from the Mario babies not long ago, it only seems fair to give these two a chance. You'll be able to play as DK or Diddy from today onwards within the game. Here are some words about each one from the Dr. Mario World Twitter account:
It seems that new doctors will be making their appearance at 3 AM on Oct. 31 PT. Ah, I see that Dr. Donkey Kong is arriving this time around! It's a wonder that he can hear a thing through such a rustic stethoscope.
The other doctor making his debut at 3 AM on Oct. 31 PT is Dr. Diddy Kong! He's really rocking that wooden head mirror. But what's a doctor need a head mirror for? I think it's probably just to make him look official!
This new update also includes a number of assistant characters from the Super Mario series: Boo, Scuttlebug, Goombrat, and Wiggler. You can now play the stages 321 through to 340 of World 9 Area 1 as well. To get a better idea of all the new content in the game, check out the trailer below.
Tell us if you'll be visiting these new doctors in the comments below.
[via japanesenintendo.com]