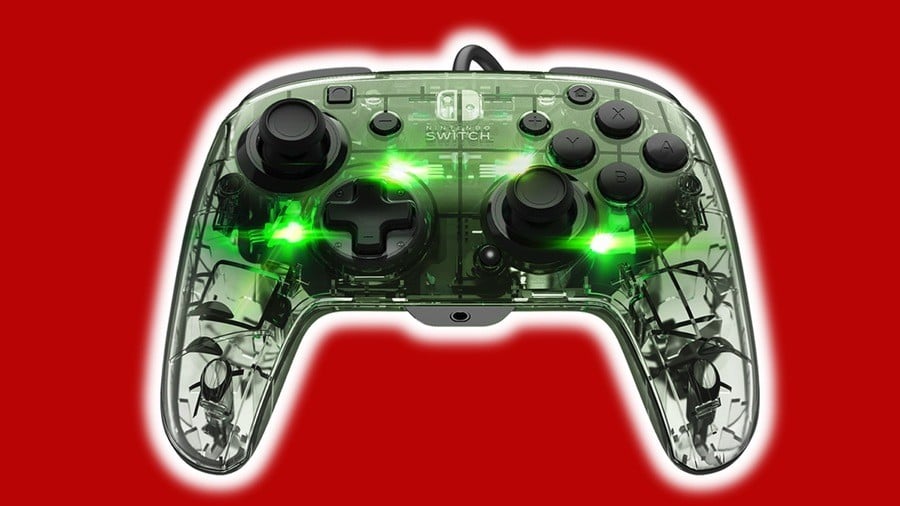 Accessory maker PDP has released some brand new controllers for the Nintendo Switch, including one which uses LED lights to put on a small light display as you play.
The Afterglow Deluxe+ Audio Wired Controller has a full-colour range of dimmable Prismatic LED lights tucked away inside its transparent casing. Players can cycle through the rainbow of colours and set their favourite, or have the colours change with the movement of the sticks while playing. The controller also features dual programmable paddle-style back buttons and a 3.5mm jack that supports integrated game audio and voice chat (for games that can actually use it, such as Fortnite).
It's officially licensed by Nintendo and comes with a 10-foot, detachable cord for plenty of room to play. You can get it right now from Amazon for $29.99, and you can see it in action in the video below at around the 4:24 mark:
PDP has also just released the Rock Candy Wired Controller, also for Switch. These vibrantly coloured controllers have clear polycarbonate shells that let you see into the controller's inner circuitry. Colours include Stormin' Cherry, Cosmoberry, Blu-merang, and Pineapple Pop.
These are also available from Amazon for $19.99.
What do you think? Are you liking the look of these? Let us know if you're thinking of getting one with a comment below.