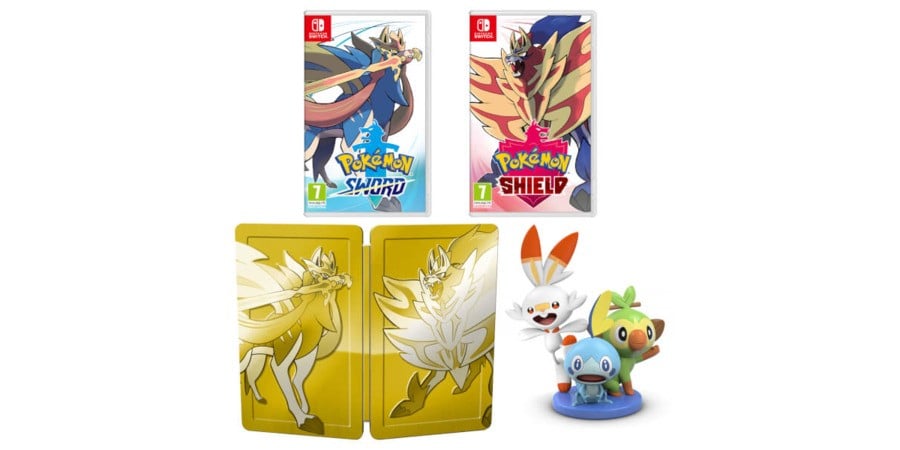 In today's Pokémon Direct it was announced that Pokémon Sword and Shield is headed to Switch on 15th November in both Europe and North America. This will be the first new generation Pokémon series to land on the Switch – Generation 8, to be precise.
We got our first glimpse of brand-spanking new Pokémon, including the two legendary wolf-looking chaps known as Zacian (the one with the sword in his mouth) and Zamazenta (the one with a shield for a face). With the game now inked in for 15th November, you can pre-order the game today to ensure you don't miss out on securing a physical copy. Below we've brought together some of the deals across both sides of the pond. Here we go...
Pre-Order Pokémon Sword and Shield in the USA
The major four US retailers have got their pre-order pages up. If you are a Best Buy member you can get $10 reward credit for pre-ordering one of the Pokemon games, which is nice.
Pre-Order Pokémon Sword and Shield in the UK
Here are our preferred retailers in the UK to pick up Pokémon Sword and Shield from. The steelbook options look particularly tasty here, and offer slightly more value than the standard releases.
---
Let us know which new Pokémon caught your eye and if you'll be slamming down a pre-order for Pokémon Sword or Shield (or both in that nice-lookin' Double Pack) with a comment below.