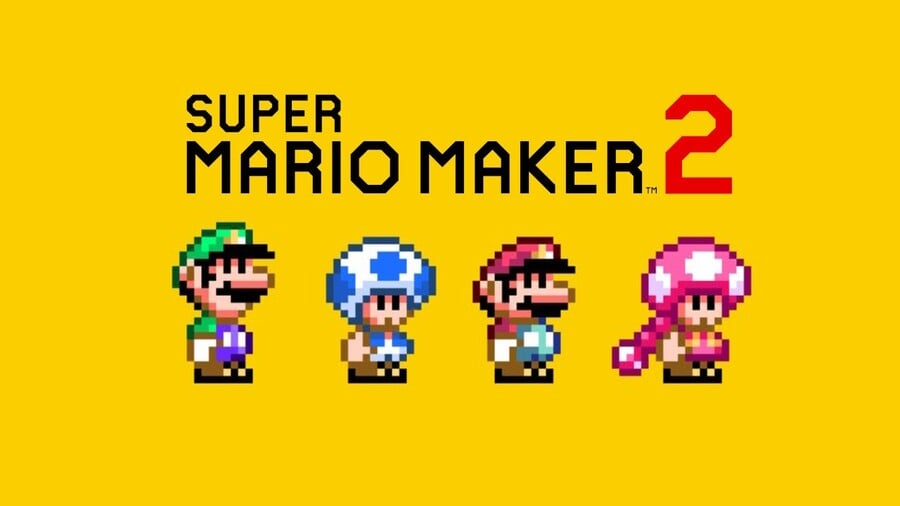 Super Mario Maker 2 is a wonderful and incredibly versatile 2D Mario sandbox, but it sometimes has a strange way of doing the simplest things. Some power-ups or options are playfully hidden in the editor, but it can be frustrating when other more fundamental modes aren't immediately or obviously accessible. They're not 'hidden', per se, but you may well spend a few minutes hunting around menus to find what you're looking for, especially if you didn't play the original game.
Say, for example, you're looking to jump in to a local multiplayer course with friends. You might assume you should head to Course World, find an appropriate level and then hit 'Play With Friends' or 'Play Local Multiplayer' or something along those lines. Oh, but that would be too simple!
No, you must download the course you want and play it from the Coursebot menu screen. Follow the steps below to get your local co-op/competitive multiplayer on...
How to play local multiplayer with friends
1. Go to Course World and download the course you want to play locally (it'll then appear on the Coursebot list). Alternatively, anything you've made and saved yourself will already be there on the My Courses tab, so once you're ready, head to the Coursebot menu...
2. Select the level you want to play but rather than pressing Play, you'll see a little icon on the right with big-eyed red, green, blue and purple figures. Hit that icon to 'Play Together'.
3. After syncing the Joy-Con or your preferred alternative (Player 1, 2, 3 and 4 will take Mario, Luigi, Toad and Toadette respectively), you'll begin the level immediately.
---
Simple! Again, once you know where it is you'll never forget, but if this is your first time playing Super Mario Maker, it's not the most obvious process.
How do you play online with friends in Super Mario Maker 2?
Well, at the time of writing, you can't. While Nintendo stated that you will be able to do that in a post-launch update, it's not currently possible. We'll be sure to update with instructions when the patch hits.
Let us know how you're getting on with the multiplayer options in Super Mario Maker 2 below. Also, feel free to share your finest creations with the Nintendo Life community.