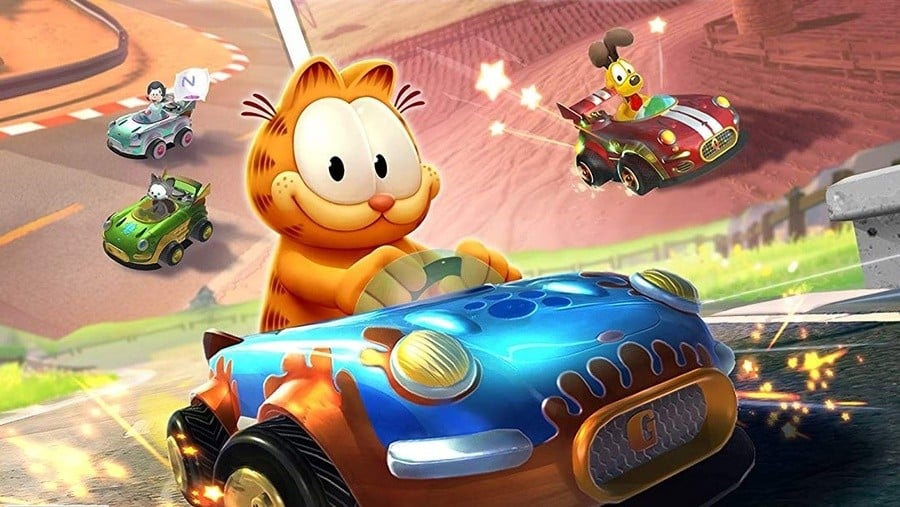 Today may well see the launch of Mario Kart Tour, but a certain lasagne loving cat is here to come and mess up Mario's big day.
Yes, a brand new batch of screenshots have just been delivered to our digital doorstep for Garfield Kart Furious Racing, so we thought we'd share them with you lovely lot. The game is due to release on Switch on 5th November in North America (7th November in Europe), so we don't have too long to wait before getting behind the wheel.
The game is said to feature 16 "iconic" tracks inspired by the Garfield universe, such as Palerock Lake and the Pastacosi Factory. Eight characters from The Garfield Show series will also be present: Garfield, Odie, Jon, Nermal, Arlene, Liz, Harry and Squeak.
And now for some multiplayer screens:
You'll be able to compete in online races with up to eight players and split-screen races with up to four players when the game arrives this November, and Switch owners will also benefit from the option to connect up to eight different consoles for some multiplayer mayhem.
Excited for this one? Will you be giving it a go this November? Let us know with a comment.