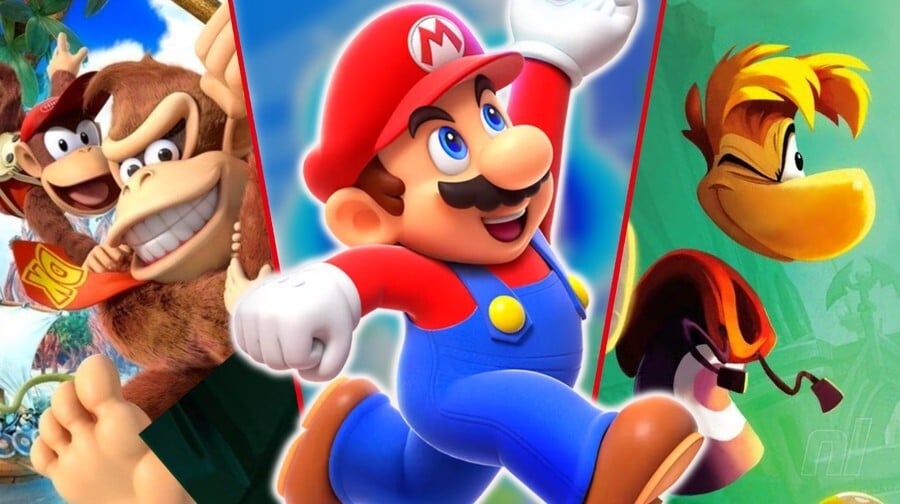 With so many excellent platformers available on Switch, picking something out from the overwhelming selection can be hard. The platforming genre has a very strong pedigree on Nintendo systems going all the way back to the original Super Mario Bros. on NES. Over the years that followed other developers mastered the grammar laid down in that game and the genre ballooned, spawning countless side-scrolling jumpers and a tangled web of sub-genres. There are flavours to suit every conceivable 2D platforming taste and plenty of room for debate about how they should be categorised.
Below you will find our picks for the best 2D platform games currently available on Switch. This selection is presented in no particular order and will continue to grow and evolve over time. We have separated out what we consider to be the best Metroidvania-style platformers onto another list, giving both collections more room to breathe without becoming ridiculously large, so check that out if you like your platformers a little less left-to-right than our chosen selection here.
As well as playing host to plenty of new games, Switch has become a repository for many of the best platformers in recent years, usually presented in souped-up 'Deluxe' editions featuring DLC and other goodies. You'll find several of those here and we're very happy to include them; Switch is an ideal way to check out games you might have missed last generation, and all of the ones below that originally saw release elsewhere really sing on the handheld.
Check out our guide to the best 3D platformers on Switch if you prefer an extra dimension with your running and jumping, but here we present for your enjoyment and amusement our selection of the best 2D platformers currently available on Nintendo Switch.
---
Some excellent platforming picks there, we're sure you agree, and there are plenty to choose from. Feel free to discuss your favourites below.