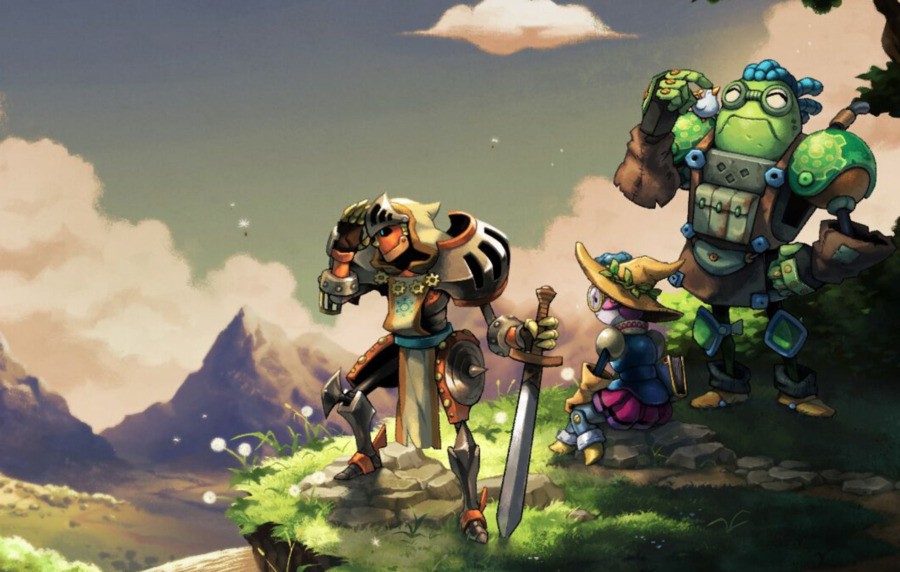 Image & Form has announced that its latest title SteamWorld Quest will be receiving a free update to make the game even more enticing than it was before. The best news? You'll be able to check it out starting from tomorrow.
The update will take the game to Version 2.0, with the main new addition being a New Game Plus. You'll be able to access this once you've completed the story; the mode lets you replay the game from the beginning and keep most of your non-story progress like cards, items, and more. When you unlock the game's characters you'll have access to all their cards from your previous playthrough.
Also, a new, "super-hard" difficultly called Legend Remix will let you really test your skills once you've beaten the game on a more normal setting. This mode is only available within New Game Plus and apparently "throws in a fair amount of gameplay twists of its own". Intriguing.
That's not it, though, because there's also a new art gallery with previously unseen concept art and illustrations, and a jukebox should you want to listen to the game's soundtrack in peace. HD Rumble has also been introduced, the merchant's wagon now contains more consumable items, and it's now easier to get into the "Midas Grand Prix" colosseum tournament.
If you haven't picked up a copy of the game, there's never been a better time. To celebrate the update, SteamWorld Quest will be getting a limited-time 20% discount - make sure to head on over to the eShop tomorrow and check it out.
Excited for all the new content? Let us know in the comments below.