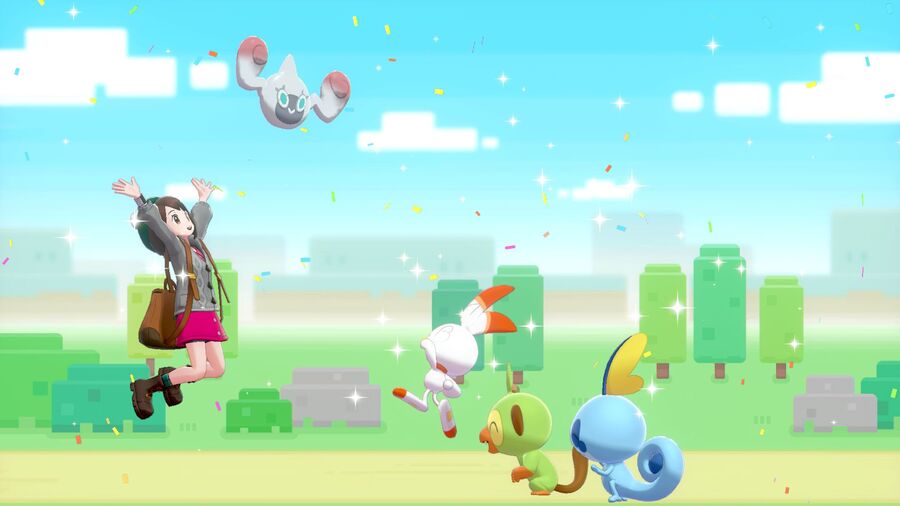 The Pokémon Sword and Shield news just keeps flying in with new information now being shared on 'Poké Jobs', a new feature that will be present in the game.
Despite not being mentioned at all in the new trailer shared today, the games' official website has shared details on this new in-game option. You'll find that plenty of places will request the help of a Pokémon - such as corporations and universities - and you'll be able to send the Pokémon from your boxes to take on those requests. Your Pokémon will grow as a result, gaining experience points or base points, and you might get extra bonuses, too.
Here's how it all works:
In the Galar region, it is very common for people and Pokémon to work together. Many corporations and universities request the help of Pokémon through what are known as Poké Jobs.
You can check available Poké Jobs at the Rotomi in Pokémon Centers, and you'll also be able to send Pokémon from your Boxes directly to any job you accept!
The Pokémon you send will help out with the job, and the experience will even help them grow. There are many different Poké Jobs available. You'll find that certain Pokémon types are suited for specific jobs, too. Helping out for a long time or sending as many Pokémon as you can on a job can also net some good results. You might even receive some rare items!
It sounds like this could be a great way to give experience to Pokémon who you might not want in your party, and more optional content is certainly welcome for those who want to get every last drop out the new games.
Liking the sound of this new feature? Share your thoughts with us in the comments below.
[via swordshield.pokemon.com]